You fell in love with one of our photographs (congrats, you have excellent taste!) and now need to figure out which size will work best for your place.
Take the time to really look at your space to determine where the print will go. Is it above your bed or couch? In the corner of your home office, or part of an already existing gallery wall? Once you know the spot, it's time to break out the ruler and do some math (oh, joy!).
Keep in mind the orientation of your artwork. Horizontal format will look better over a couch or bed, while vertical format is ideal for narrow walls.
Measure the space and decide then on the type of artwork you're planning on buying. A good rule of thumb is to aim to fill about two-thirds to three-fourths of your available wall space (or furniture piece's width).
HERE ARE THE MAIN SIZE OPTIONS:
Small Wall Art is between 18 and 24" in height or width. This size is ideal for:
– smaller spaces (like a reading nook, a short hallway, or the corner of a room…),
– placed on a floating shelf (or bookshelf) with other decorative elements,
– grouped with other artworks (you can either go for a full-on maximalist gallery wall to create an impactful accent wall, or play on symmetry and use only two or three pieces).
Medium Wall Art
is defined as being 25 to 32" (2 to 3 feet) in height or width. This size is big enough to pack some visual punch, while not being overwhelming and adding visual clutter to your space. It works well for:
– most city apartments, which are never that big, unless you're among the lucky ones to have a loft with high ceilings and lots of wall space,
– placed by itself above a couch or bed,
– paired with a similar-sized artwork to create symmetry and double the impact (depending on your space, don't forget you could place them vertically, which is a great alternative to the traditional horizontal setup).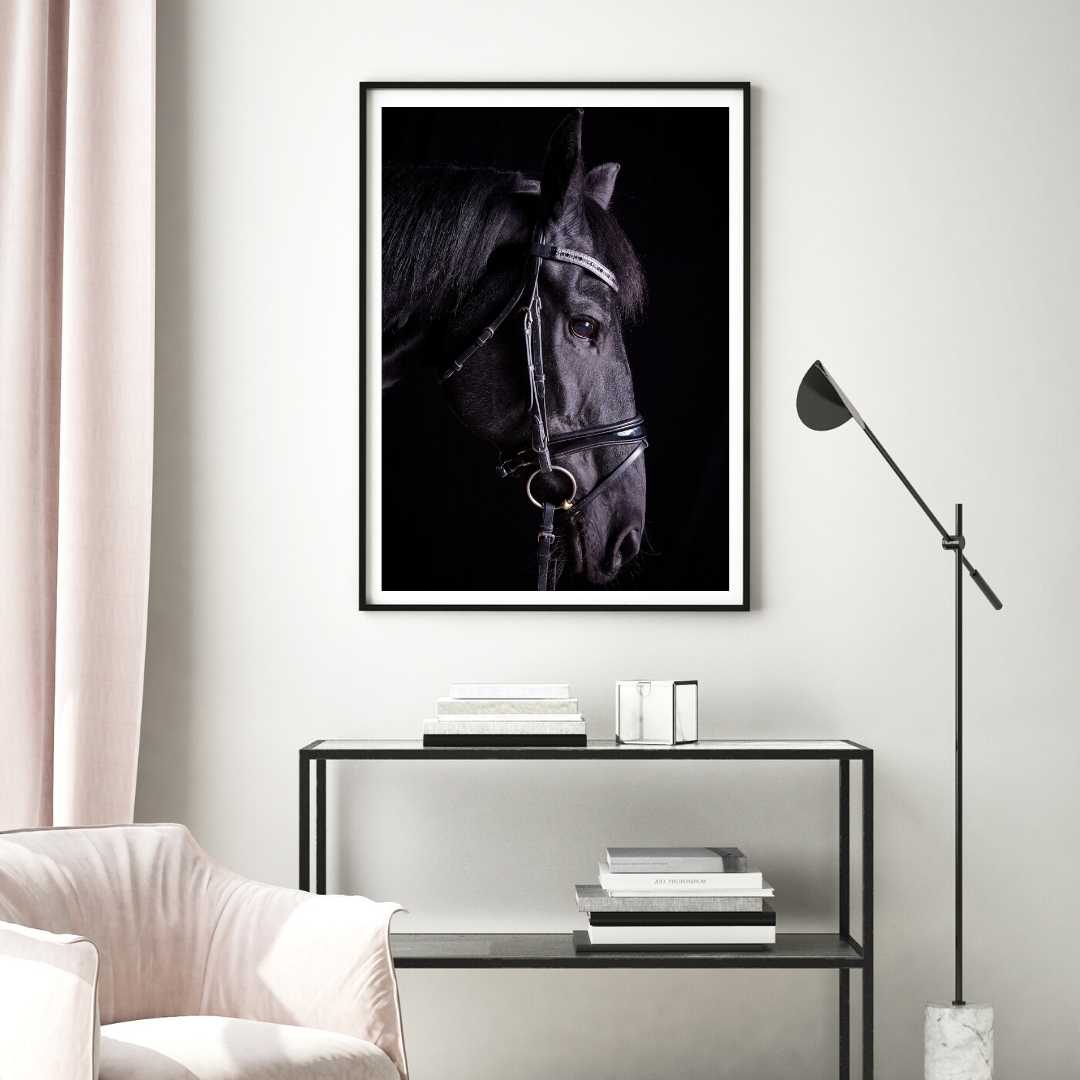 Large Wall Art
is anywhere between 33 and 40" (2.5 to 4 feet) in height or width. A print this size will act as the main focal point in any room:
– don't try grouping it with other artworks as it will dwarf them,
– let it breathe. Make sure there's enough negative space around it so it doesn't end up looking crowded and cramped.
Oversized Wall Art is anything bigger than 40" (4 feet) in height or width. Perfect for a loft in SoHo or Downtown LA, or a manor in the British countryside! Kidding aside, a XL print will bring a major wow factor to your place.
FYI: we will happily work with you to create a custom piece for your space. Simply contact us!
PRO TIP #1:
Don't forget to take into account that framing and matting will add a few inches to your piece.
You can give more oomph to a small artwork by using a wide matte around it (just don't go crazy or it will look off-balanced). And you can minimize a print by bypassing the matte and choosing a thin frame.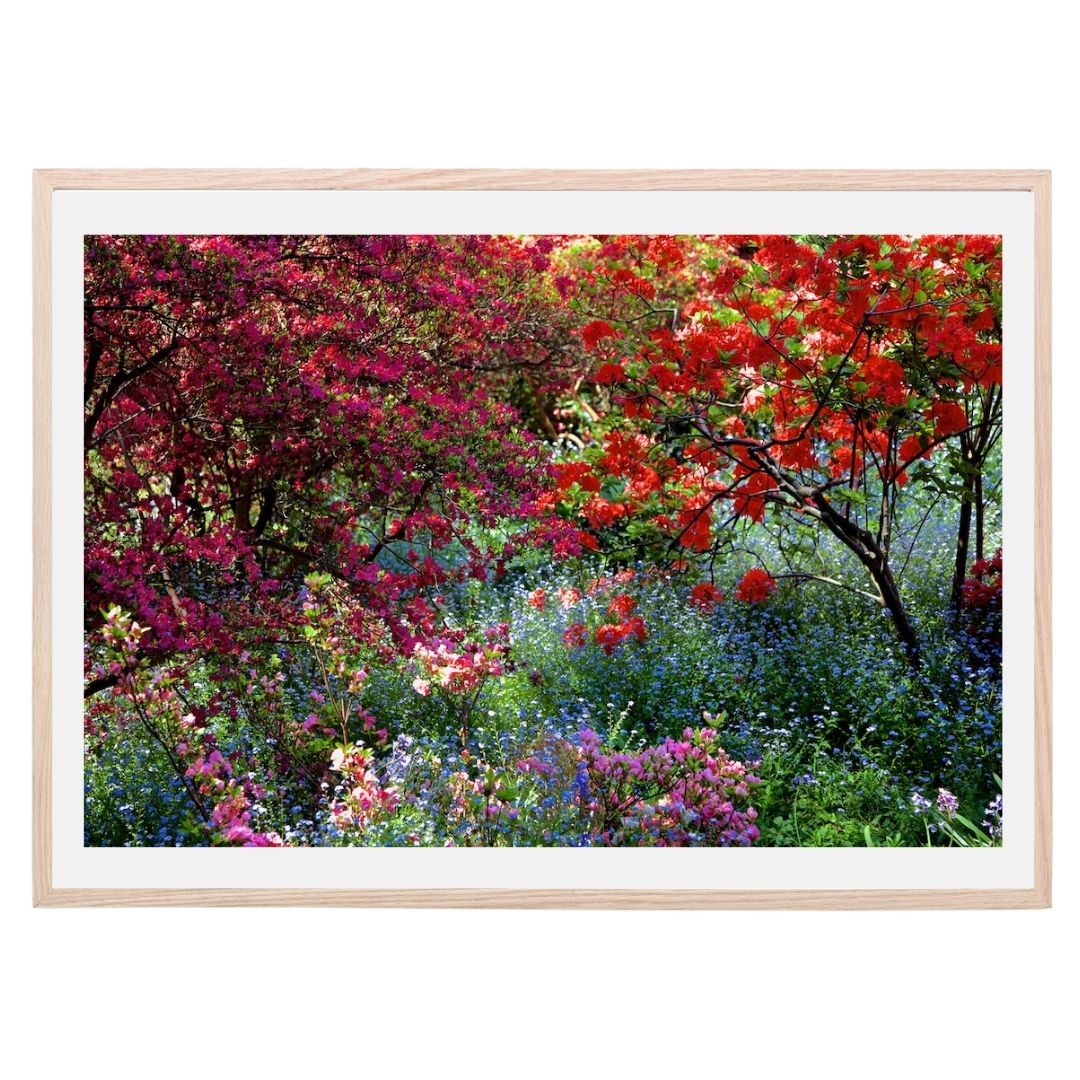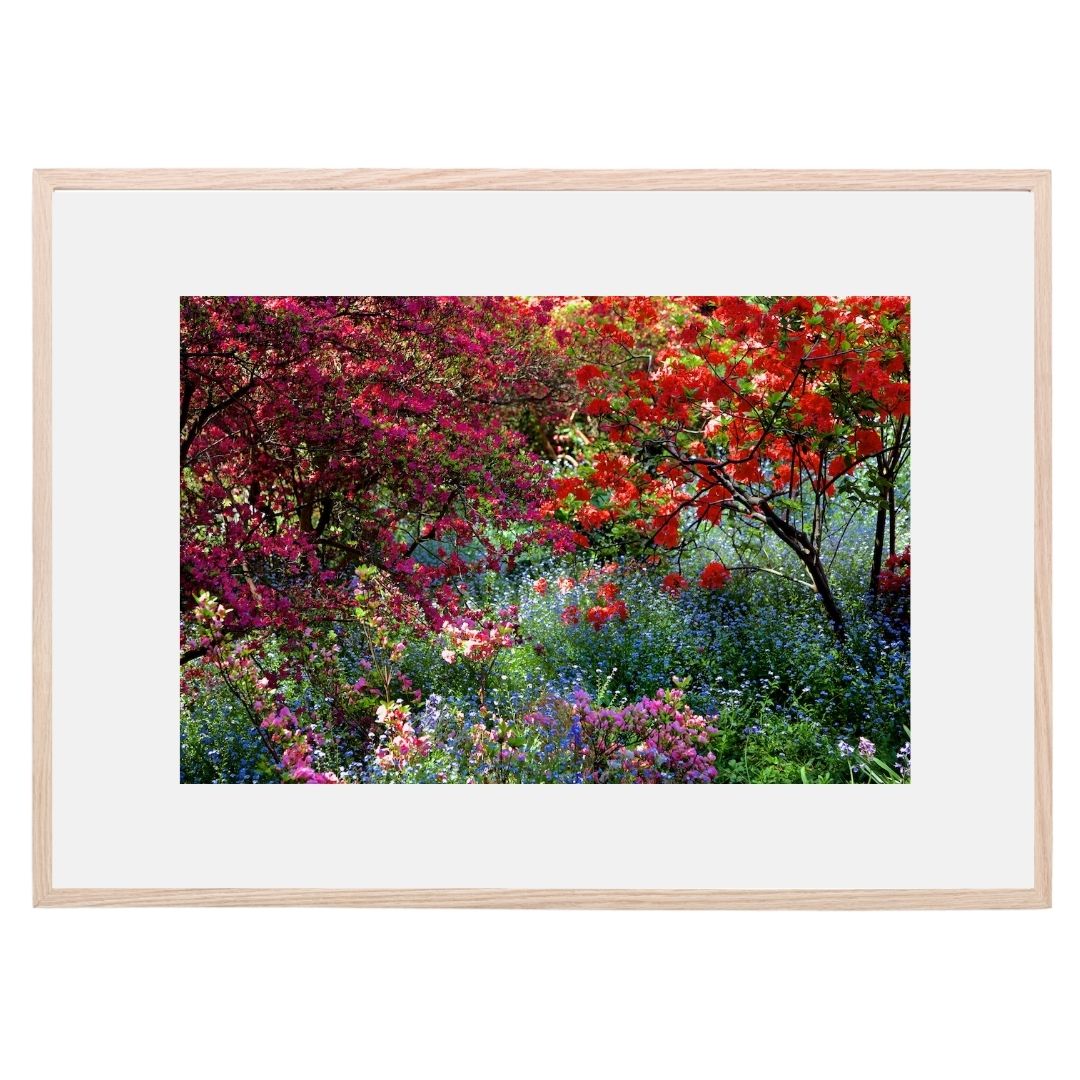 PRO TIP #2:
When in doubt, go with the bigger print size. An artwork that is too small will look disconnected from the rest of the room – and that's never a good look!
If the print is a little too big, a thin frame will help. And you can move around your furniture or decorative elements to make it work. Where there's a will, there's a way!
TIME TO TAKE SOME MEASURES!
Note: These calculations work for both individual pieces and groupings / gallery walls.
For a print going on a blank wall, measure the height and length of your wall.
Multiply the height by 0.57 and again by 0.75 to get the range in which the ideal height of your print needs to be. Do the same for the length to get the ideal width options for your piece.
Your artwork (including frame) needs to cover 2/3 to 3/4 of space.
For a print going above a piece of furniture, multiply its width by 0.57 and 0.75. The results are the range in which your artwork measurement needs to fall to properly complement the space.
For example, if your sofa is 84" wide, your framed print should be between 47 and 63" wide.
If your headboard is 60" wide, your framed print will ideally be between 40 and 45" wide.
(This again follows the general rule that your framed print needs to needs to cover 2/3 to 3/4 of your space.)
MY TWO CENTS:
Although it's good to know the rules, it's also fun to break them once in a while!
Placing a small-size artwork in a bedroom, next to one of the bedside tables for instance, or above the chair where you drop your clothes at the end of the day, can create an unexpected and delightful vignette.
Alternatively, you could go big and have one large print in your studio apartment to create a strong statement. It's your place – do as you please!
Next, how to hang your print!