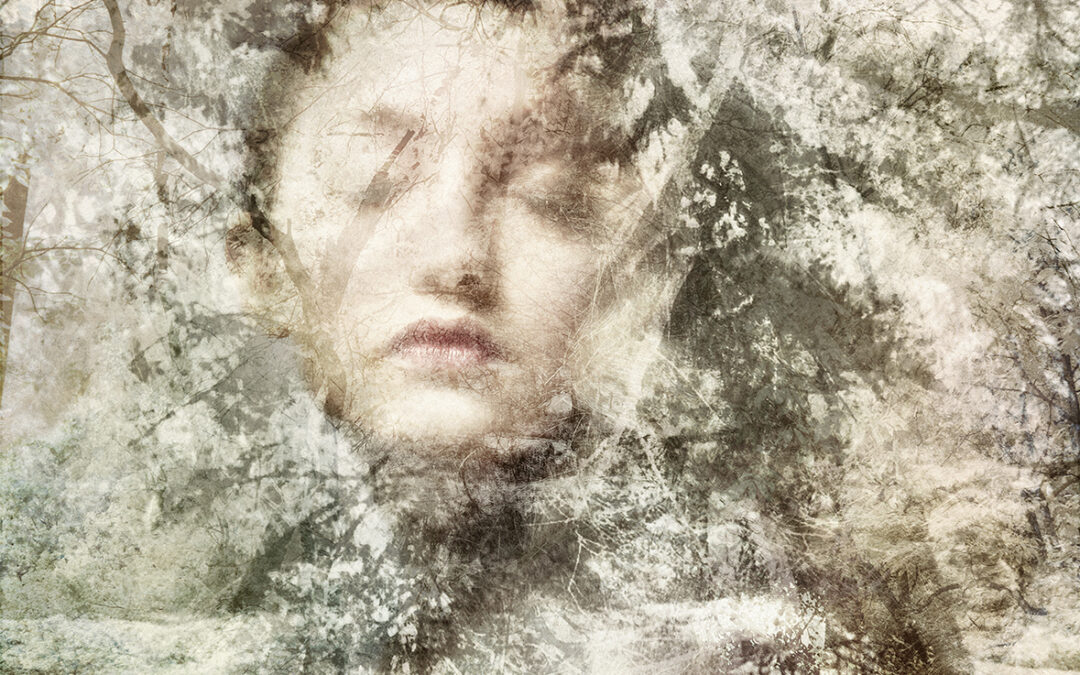 HELENA PALAZZI
"Maidens in Mystic Lands"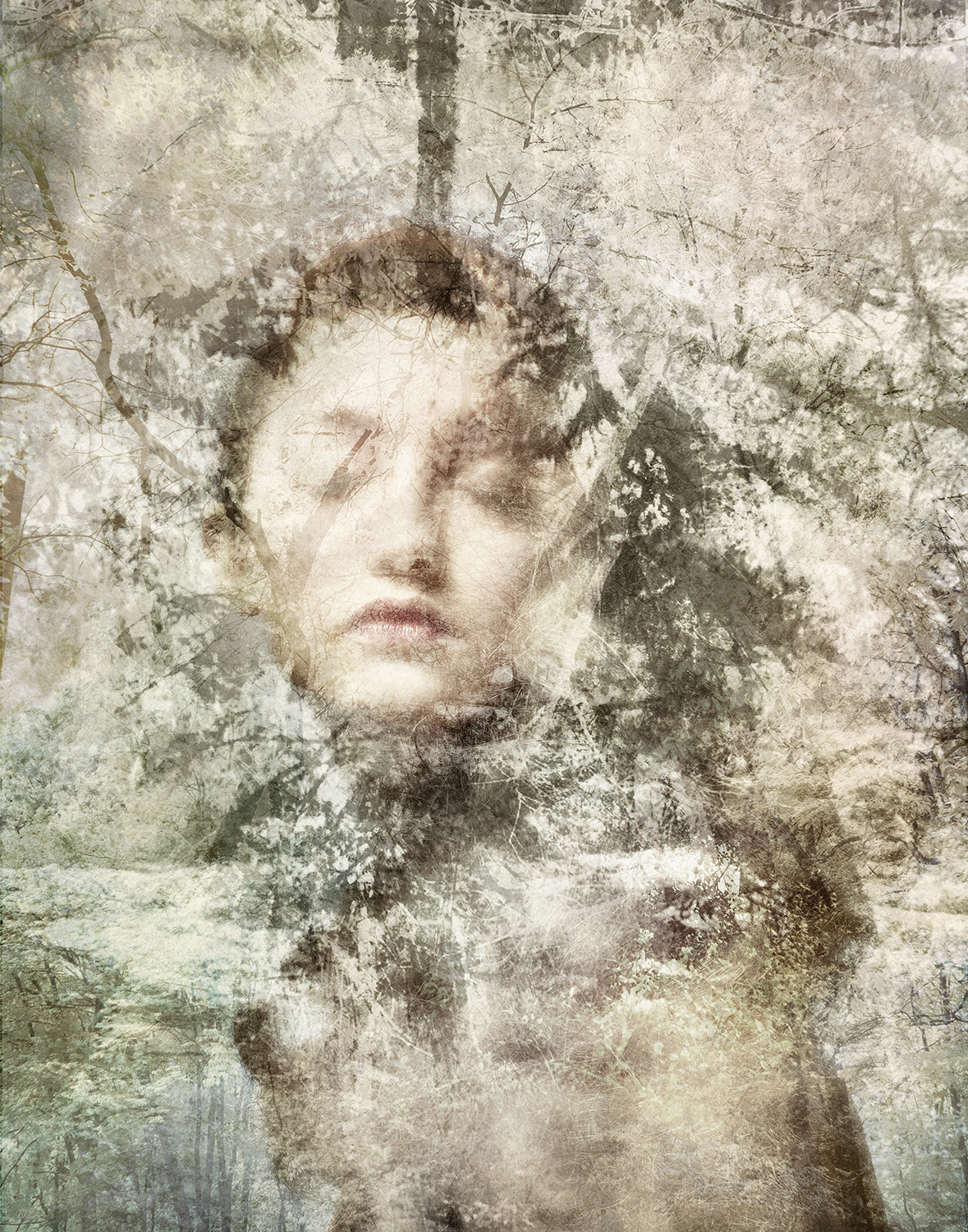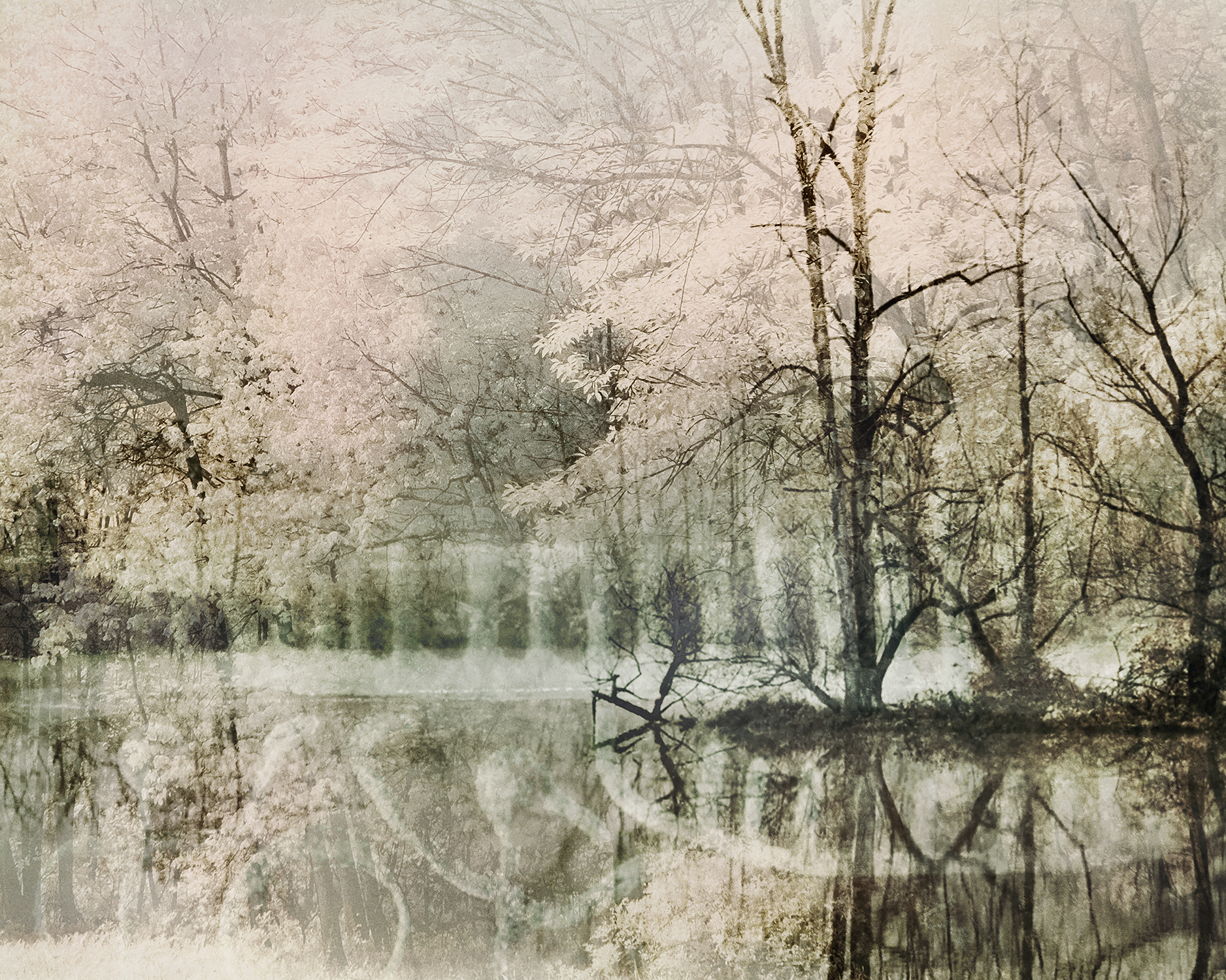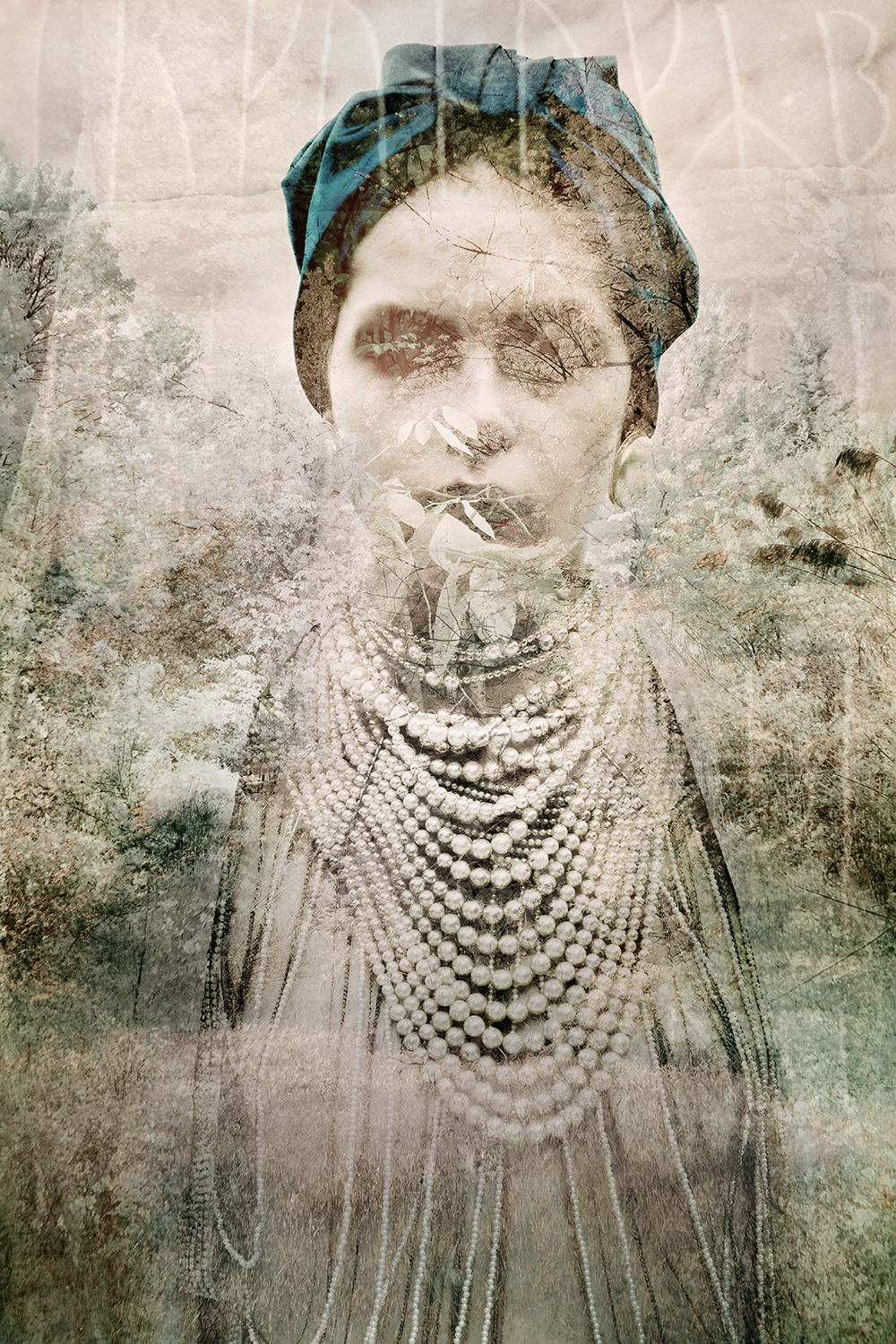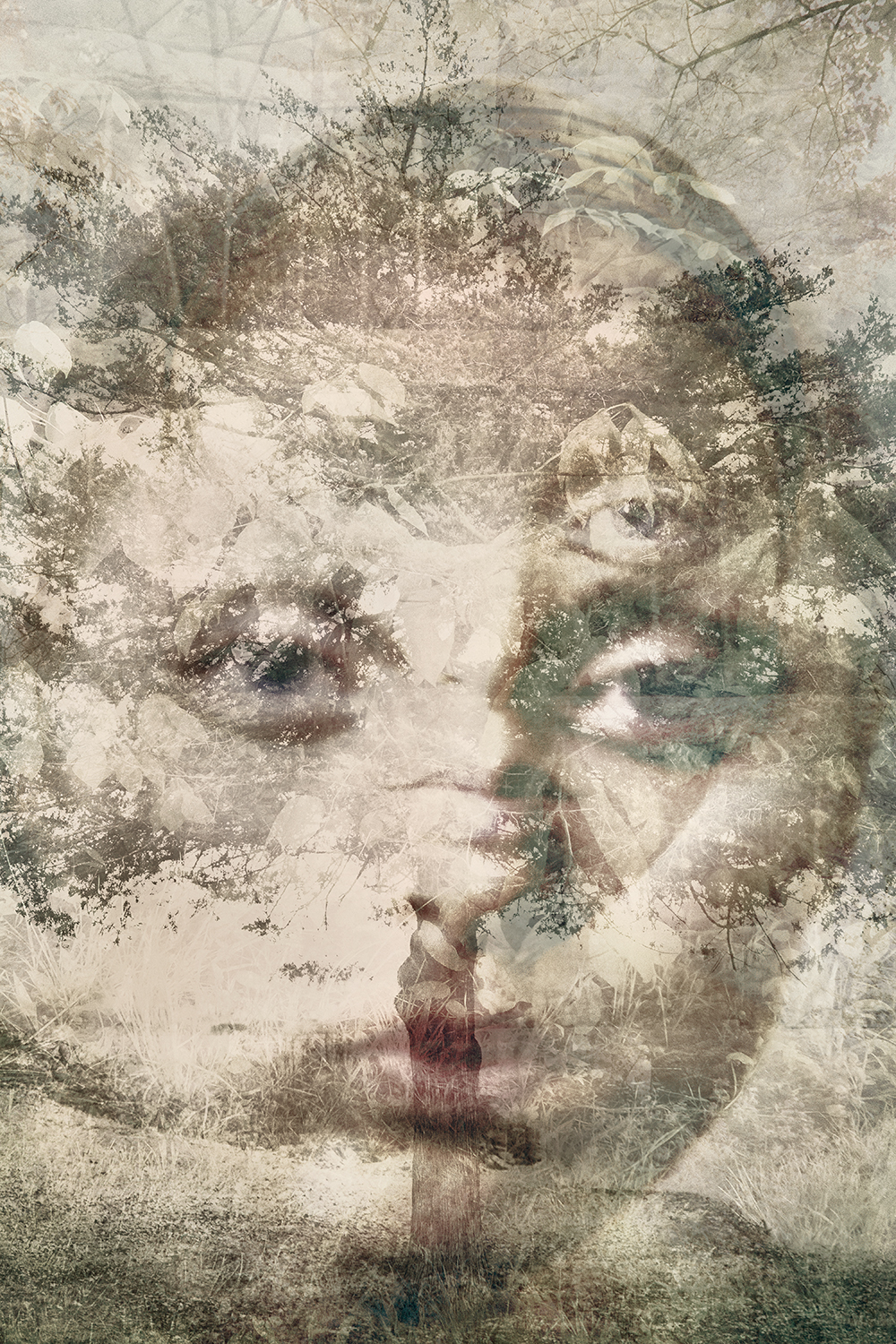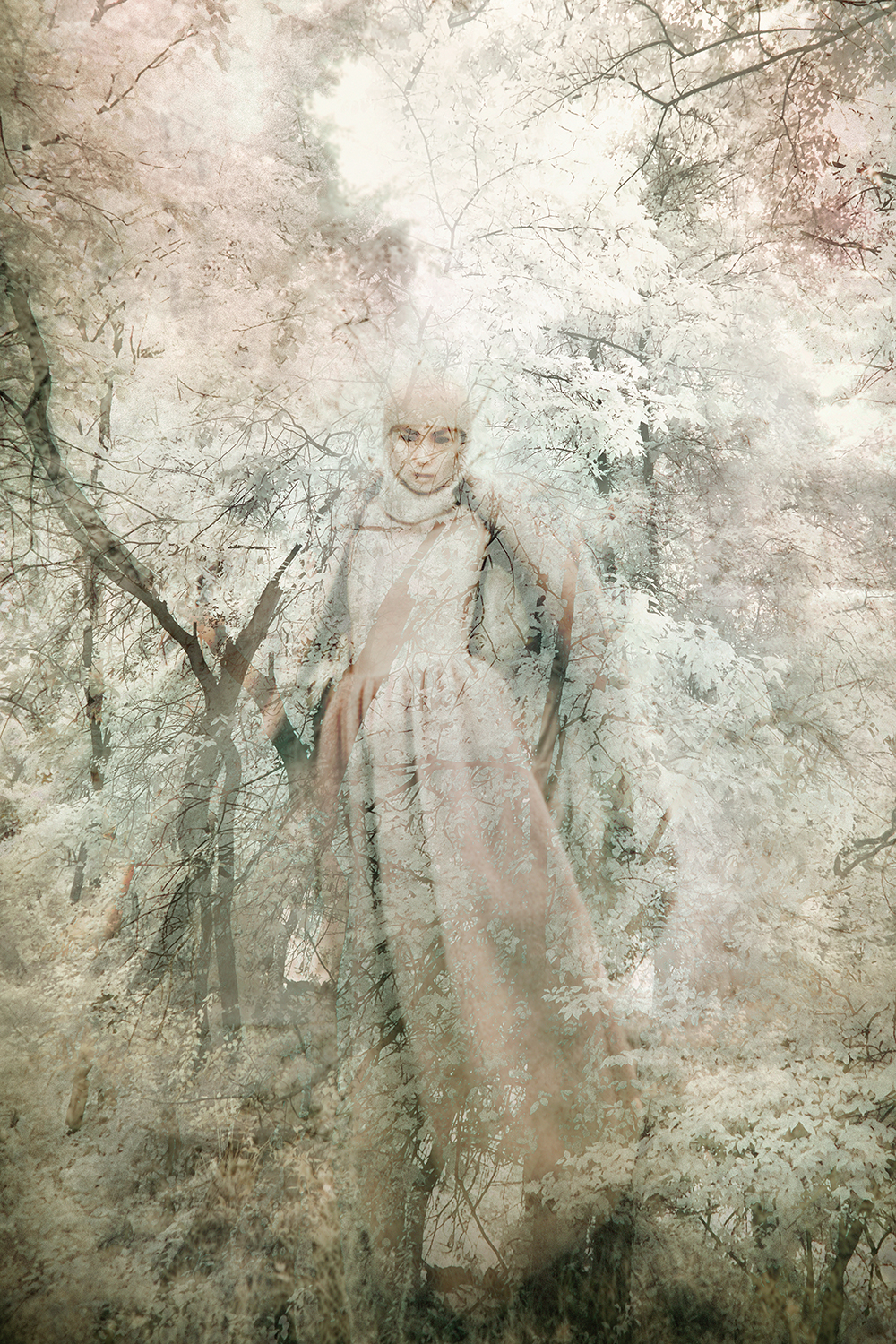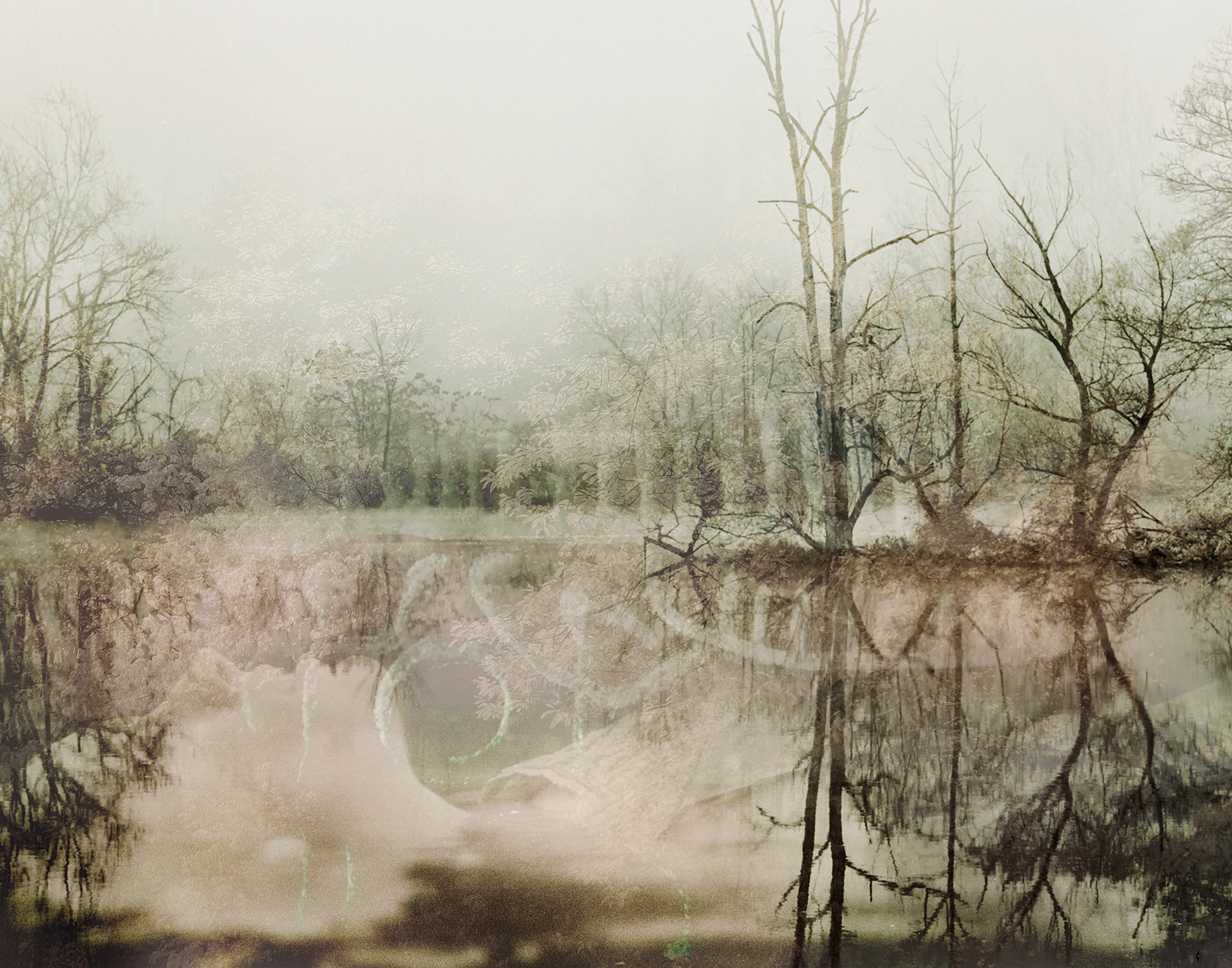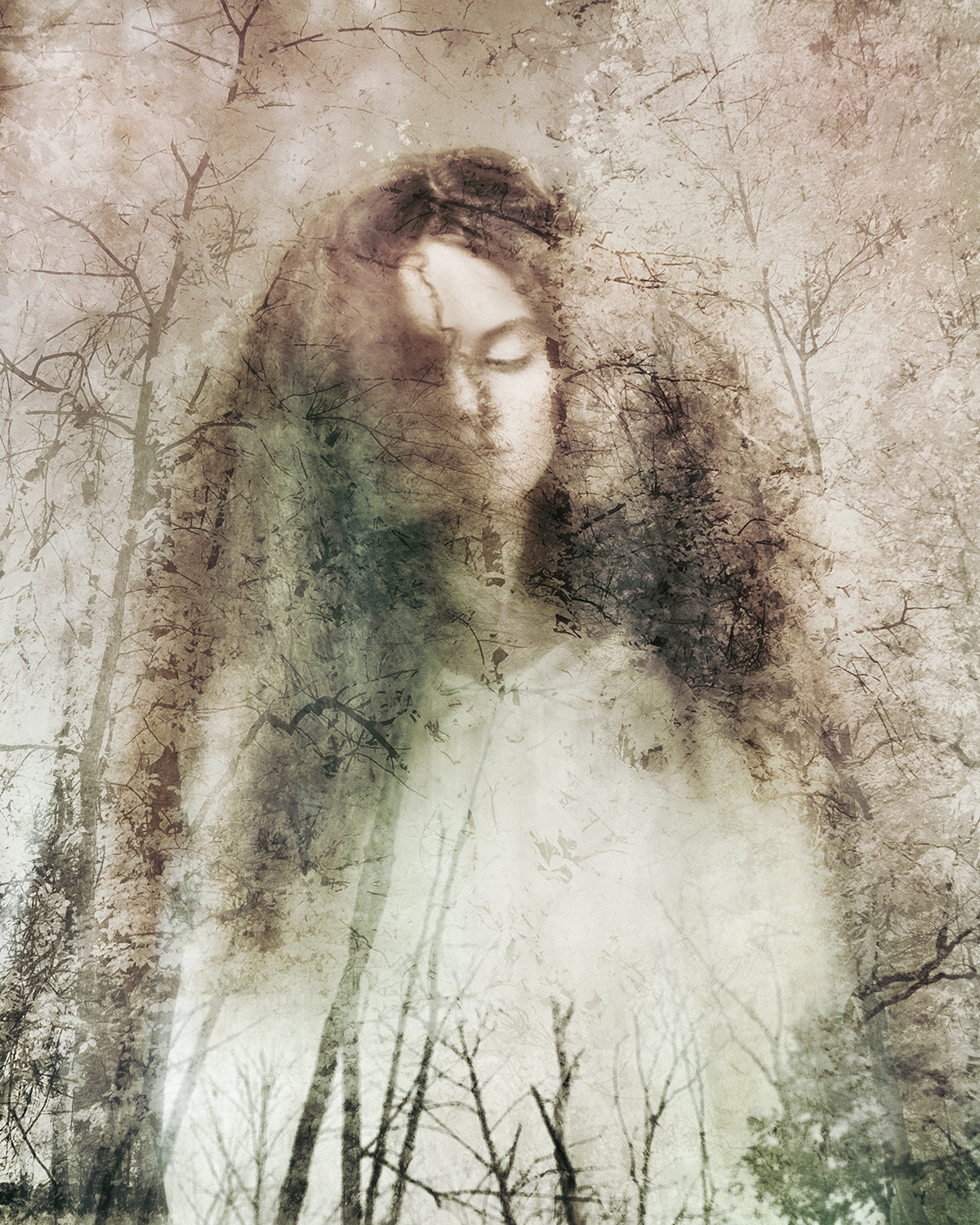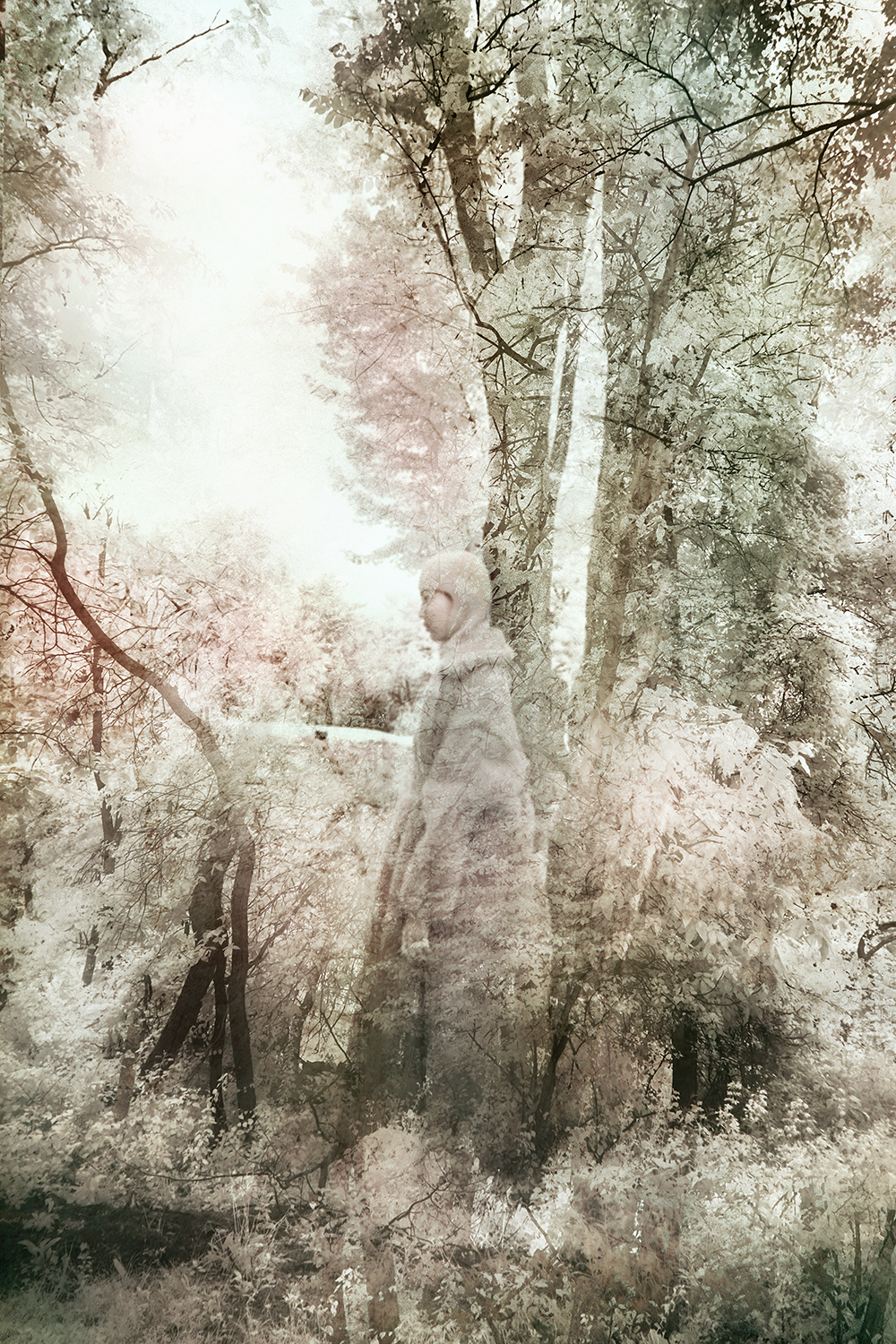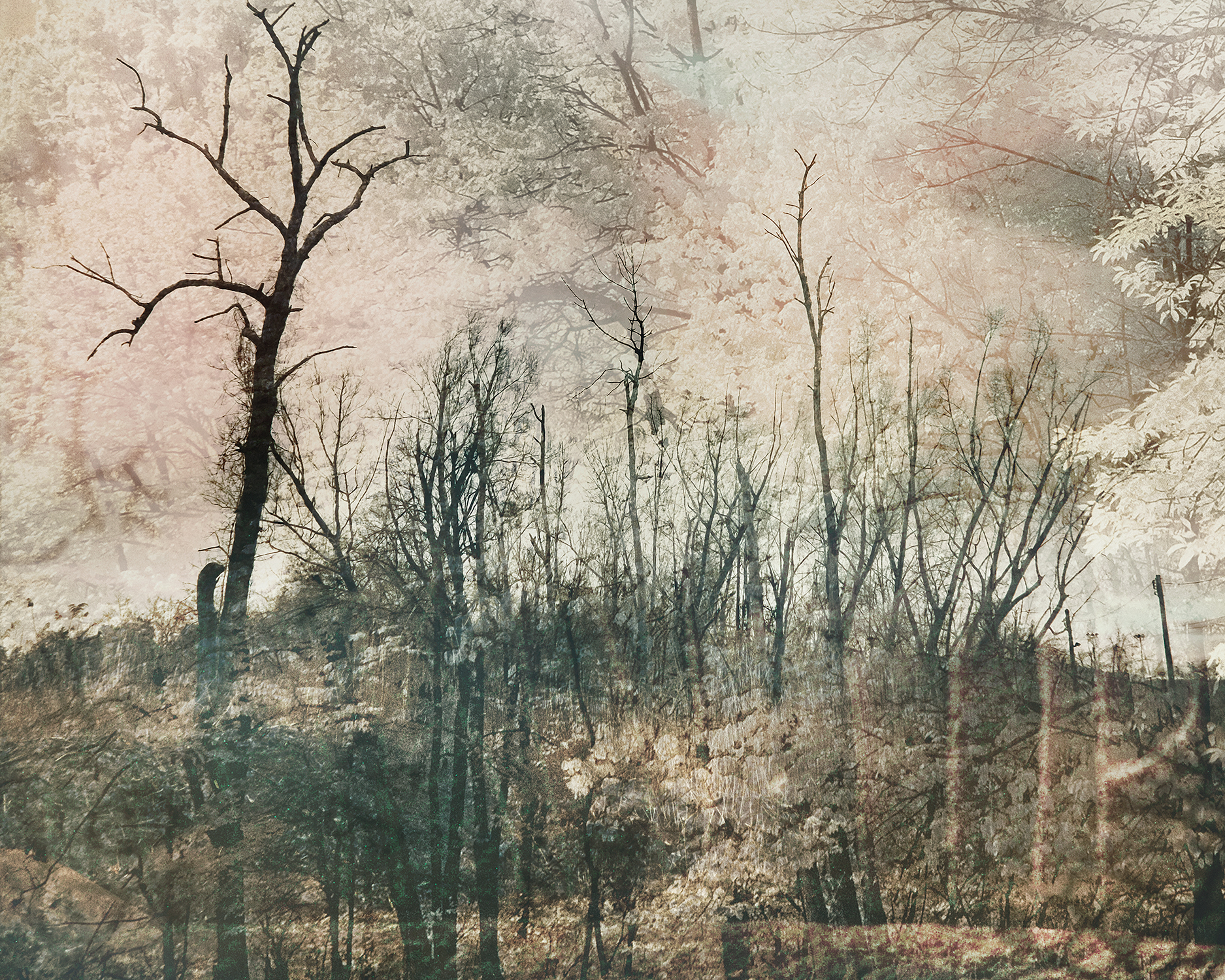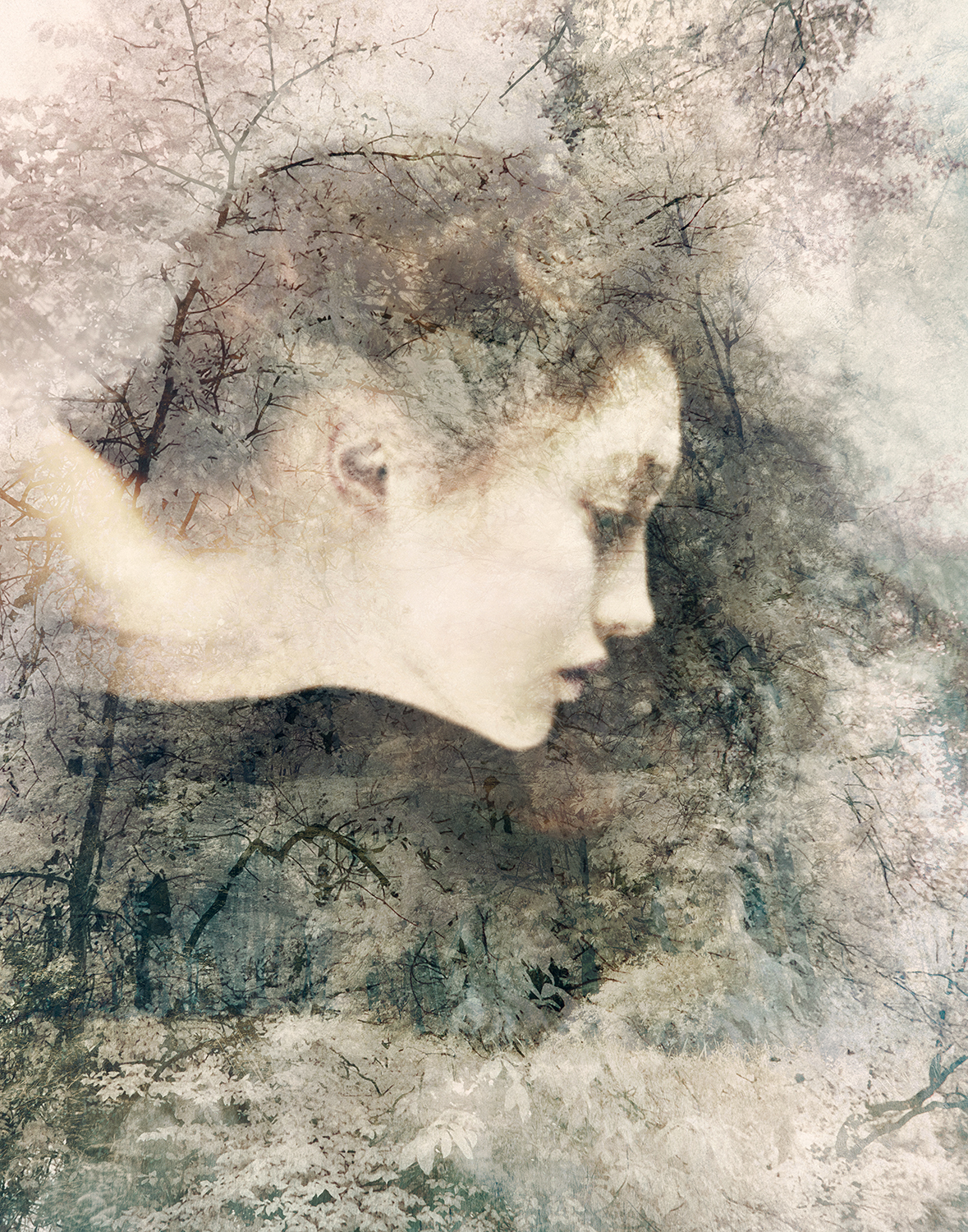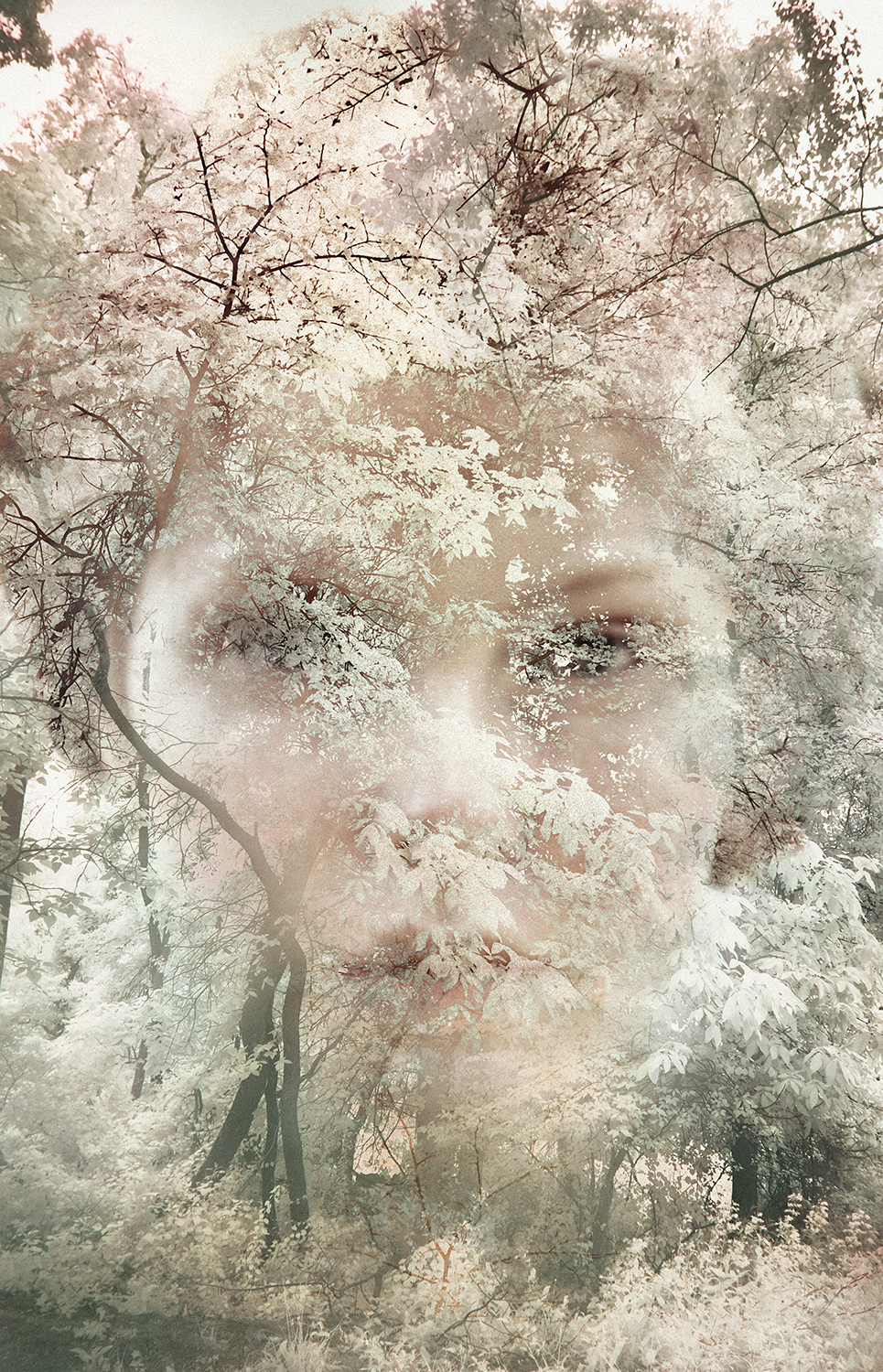 As a native Swede I have always felt a strong connection to the ancient Scandinavian and Nordic cultures. This heritage, passed down through generations by way of epic poems, sagas, and the alphabet Runes, forms the very essence of my inspiration.
Female forest spirits, formidable Norse goddesses, and the history of Viking women warriors, called the Shield Maidens, have taken a central place in my artistic and cultural explorations. 
To capture their mystical quality, which often comes shrouded in romanticized tales, I employ two distinct yet complimentary artistic methods. At first, I create large, softly colored, multilayered photographs. The images offer a tantalizing glimpse into the world of these legendary beings, much as I remember hearing about them as a child. I then weave my visions into textured encaustic photographs. This intricate technique involves the layering of photographs, wax, pigments and resin, to construct a multi-dimensional tapestry of stories and symbols. In the delicate interplay of adding and removing layers, I discovered a profound metaphor for the ceaseless evolution of life and the indelible imprints it leaves behind.
Residing in the Hudson Valley for the past few years has significantly influenced my artistic perspective. The mountains, meandering rivers, and lush forests evoke a deep connection to the Scandinavian landscapes of my childhood. The landscapes bring up memories of children's belief in mystical beings and deities residing in the shadows, quietly observing. 
WHY I LOVE IT, by Aurélie
How could I not fall in love with this series which celebrates strong female figures?
Working on these images, Helena Palazzi went back to her childhood; growing up in Sweden, she would hear heroic tales of Viking female warriors, and stories from Nordic mythology and folklore, filled with powerful creatures and mysterious forest spirits. As she put it in an interview, "What fascinates me the most are the women and the goddesses of Norse mythology. They are fierce, they are strong, and they are full of spit and fire. They are unapologetically sexual. They just speak to me." (Reality caught up with mythology when, in 2017, DNA technology revealed that an ancient high-ranking warrior was indeed a woman, a Shield Maiden as they were called. The stories were not lies, but History!)
The images presented here are photographic reproductions of one-of-a-kind portrait and landscape artworks Helena creates in her art studio. For the original pieces, she uses various media and techniques, from shooting with an infrared camera to add a certain otherworldliness to her colors, to printing the different image layers on fragile rice paper before sealing them with encaustic.
The reproductions are printed on luster paper, something with a little bit of shine, to better replicate the depth of the original wax-covered pieces.
The layered images draw you in as you discover textures, details, and symbols buried within them.
A transplant from Sweden now living in the Hudson Valley, Helena Palazzi began her journey into photography as a teen. Growing up in the 1980s, she carried around a secondhand film camera and spent hours in a hand-me-down black and white darkroom set up in her family garage.
In 1993 her journey took her to her father's homeland, Italy. With other young photographers, she founded a studio and enrolled at the Academy of Fine Arts in Perugia, Umbria. Less than two years later, she had her first solo exhibition. Many more would follow over the next few years, featuring her photography along with her mixed media work.
She landed in New York in 1998, set on pursuing a career in commercial photography. But fashion and beauty imagery drew her in and she quickly switched gears. Her seductive and refined images got her noticed and she started to work with some of the world's most renowned clients and creatives.
Since 2019 Helena has made Kingston, NY, her home. She found there the time and freedom she needed to reconnect with her fine-art work and is now engaged in various projects, from fashion editorial shoots to paintings and artistic explorations.