I started Aurelie's Gallery to champion and support photographers I love.
Case in point, Jimmy Katz and its foundation, Giant Step Arts.
Jimmy has been photographing the who's who of the jazz world for the last 30 years. As NPR said, "How you know you've made it in jazz: you get your photo taken by Jimmy Katz!"
To further support a music genre he loves, he became a sound engineer and producer and started to record live albums. In 2018 he founded Giant Steps Arts, a non-profit organization focused on innovative music, free of commercial constraints. Donations help finance live performances and to give exposure to talented artists.
During the Covid lockdown, Giant Step Arts organized a series of jazz concerts in Central Park, NY. As clubs were closed, the outdoor performances were a much-welcome outlet for both musicians and their audience.
Titled "Walk with the Wind" and honoring John Lewis (the pioneer congressman and civil rights activist), the performances took place in Seneca Village on the west side of the park.
The location was chosen not only for its acoustic quality but also for its history, which is steeped in the Black experience, much like jazz itself. Founded in 1825, Seneca was a refuge for freed Blacks and newly arrived Irish and German immigrants, far from the racism and xenophobia they encountered elsewhere.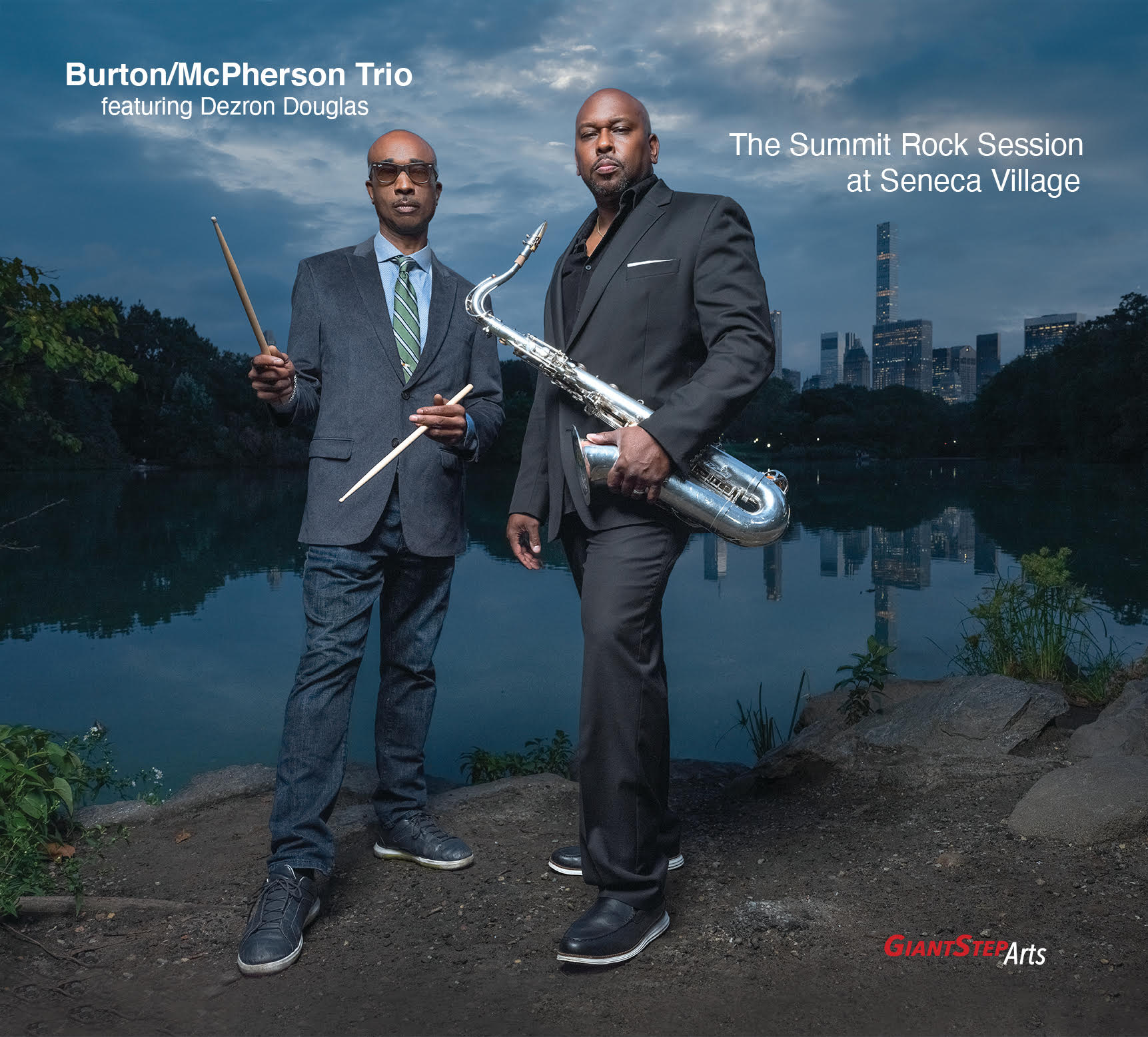 The Giant Step Arts concerts were such a hit Jimmy Katz decided to record them whenever possible.
The live recordings feature trumpeter Jason Palmer with saxophonist Mark Turner, bassist Edward Perez and drummer Johnathan Blake. Saxophonist Abraham Burton and drummer Eric McPherson co-lead another performance, featuring bassist Dezron Douglas. True to Giant Step Arts' artists-centric mission, the musicians keep the right to the music and sell it directly through their own channels and websites.
In a time of uncertainty and forced isolation, Jimmy Katz was able to create a bubble of conviviality and creativity through his foundation, Giant Step Arts. The world needs more bubbles like this, don't you think?
Donate to Giant Step Arts here.
See Jimmy Katz's jazz portraits here.