Helena Palazzi's women are self-confident and in full power of their seduction. Her images celebrate femininity and sophistication and perfectly reflect her own dual nature.
Helena Palazzi grew up in Sweden, where equality between men and women is valued. I imagine this helped shape her image of women as strong and independent beings [which we are!].
Her early exposure to movies and fashion magazines fueled her with powerful iconography. It was the 80s, a time of big hair and even bigger shoulder pads, when larger-than-life supermodels reigned supreme.
Helena Palazzi's interest in art brought her to photography. With a second-hand film camera and a darkroom set up in her family's garage, she started to experiment, looking to capture fragile moments of beauty.
In her early 20s she moved to Italy, her father's country. There her Scandinavian roots mixed with the Latin world and she embraced Italy's sophistication and elegance.
You can see Helena Palazzi's dual cultures in her work: her women are both strong and seductive, mixing the coolness of the North with the South's vibrancy.
I love that mix and how beautiful and timeless her images are. The clothes might be right off the runway or from 10 years ago, it doesn't matter: they are not the focus – the woman is.
Maybe because I also grew up in the supermodels' area, but Helena's depiction of women speaks to me. I feel the fashion world (and world at large) can always use more empowering images of women, don't you?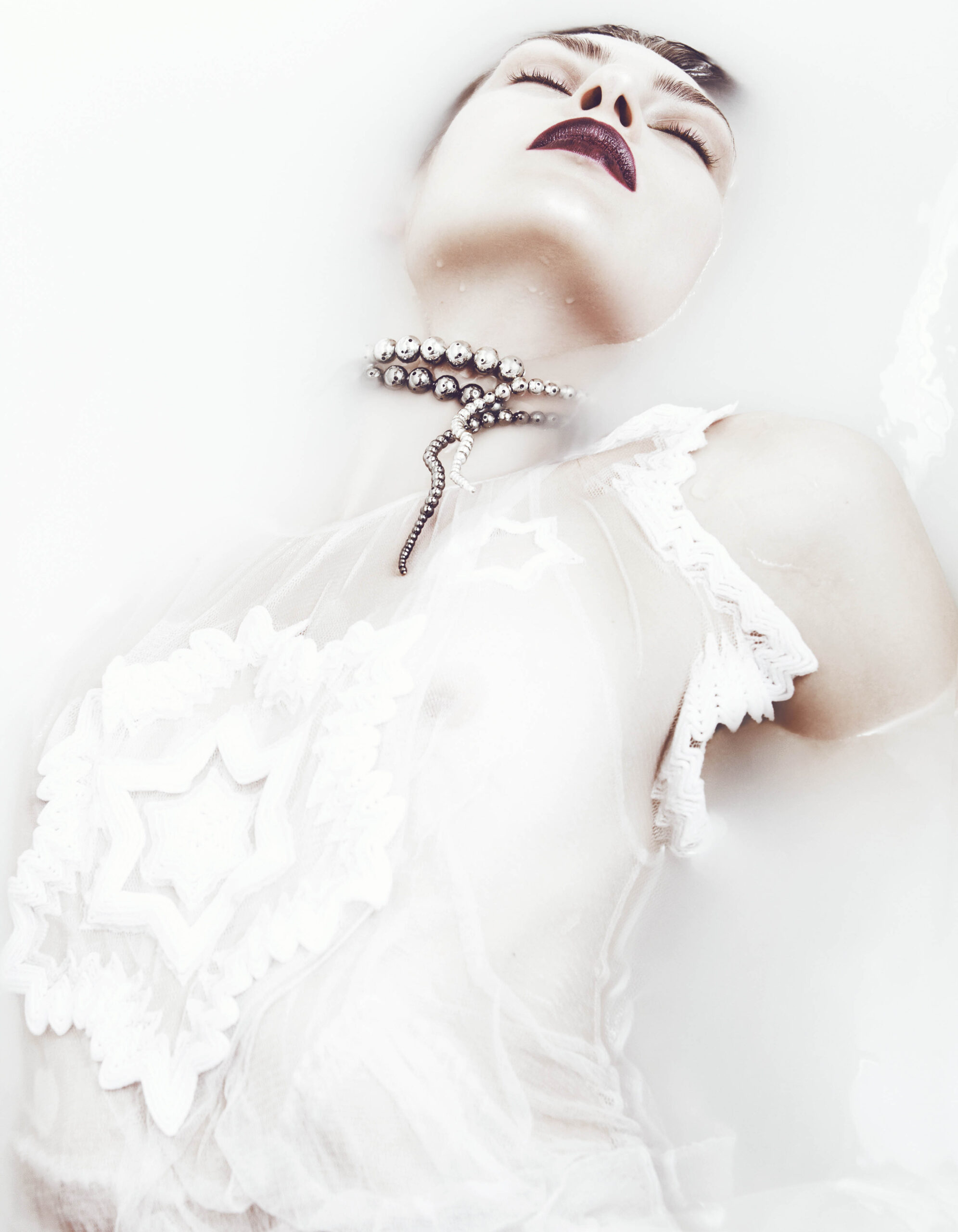 Helena Palazzi is also the nicest person I ever met in the fashion world! We worked a few times together, most notably for Resource Magazine, a photography magazine I had created with a friend.
For one series, we shot in Prospect Park in Brooklyn. We had a model, a small crew, some basic equipment, and LOTS of fake snow!
Things were hectic leading up to the shoot and I hadn't had time to ask for a permit (!!). We just went and did our thing, all the while praying no one would catch us – thankfully, no one did and the resulting series was a big hit for the magazine!
PS: While the memory makes me smile, I don't recommend winging it nowadays. Park officials have gotten a lot more diligent and are quick to shut you down if you don't have the proper authorization and paperwork! Beware!