Lori Adamski-Peek is the perfect example of why I started the gallery. While she's known for her advertising work, her personal series is where a heart is.
I worked with Lori Adamski-Peek on a couple of her ad shoots when she came to New York. She was warm and friendly, and the jobs felt like a family affair.
When I thought about artists for the gallery, I naturally went back to people I had felt a connection with.
That's when I discovered Lori Adamski-Peek's horse series and fell in love with the images.
As I came to learn, Lori Adamski-Peek has had a life-long love story with horses. She was obsessed with them as a kid and started to ride and compete at a young age. Even when her photography career took off, she continued riding and caring for her horses (she now has three!).
Her decision to combine her two passions was a natural one. Who better than someone who loves horses to photograph them?
But no matter how much you love them, animals make for tricky talent.
Even the most trained and well-behaved ones can suddenly stop cooperating or get spooked by the unfamiliar setup (how many of us get uncomfortable when a camera is pointed at us? Now imagine being an animal and having no idea what's going on!).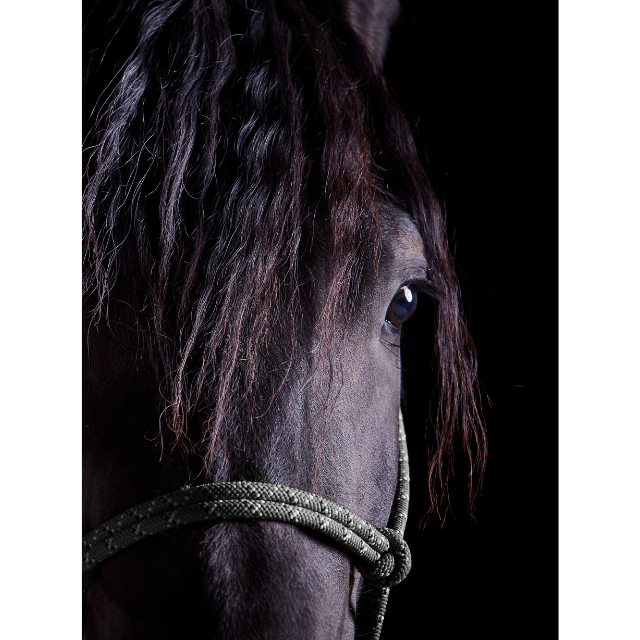 Lori Adamski-Peek's understanding and connection to her subjects helped her during the process. She carefully chose them, and while the two horses featured here couldn't be more different, they are equally striking. You can feel the strength of the black horse, while the white horse looks almost otherworldly.
Lori Adamski-Peek chose a very pared-down setup, with minimal lighting and simple backdrops, framing the horses as living sculptures.
What is left for us to see is the animals' essence – their power and beauty, their strength and grace. The resulting images are both striking and unforgettable.
See Lori Adamski-Peek's exhibit here.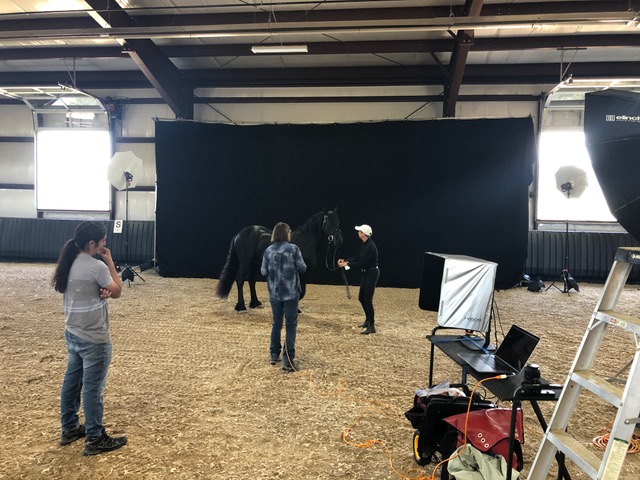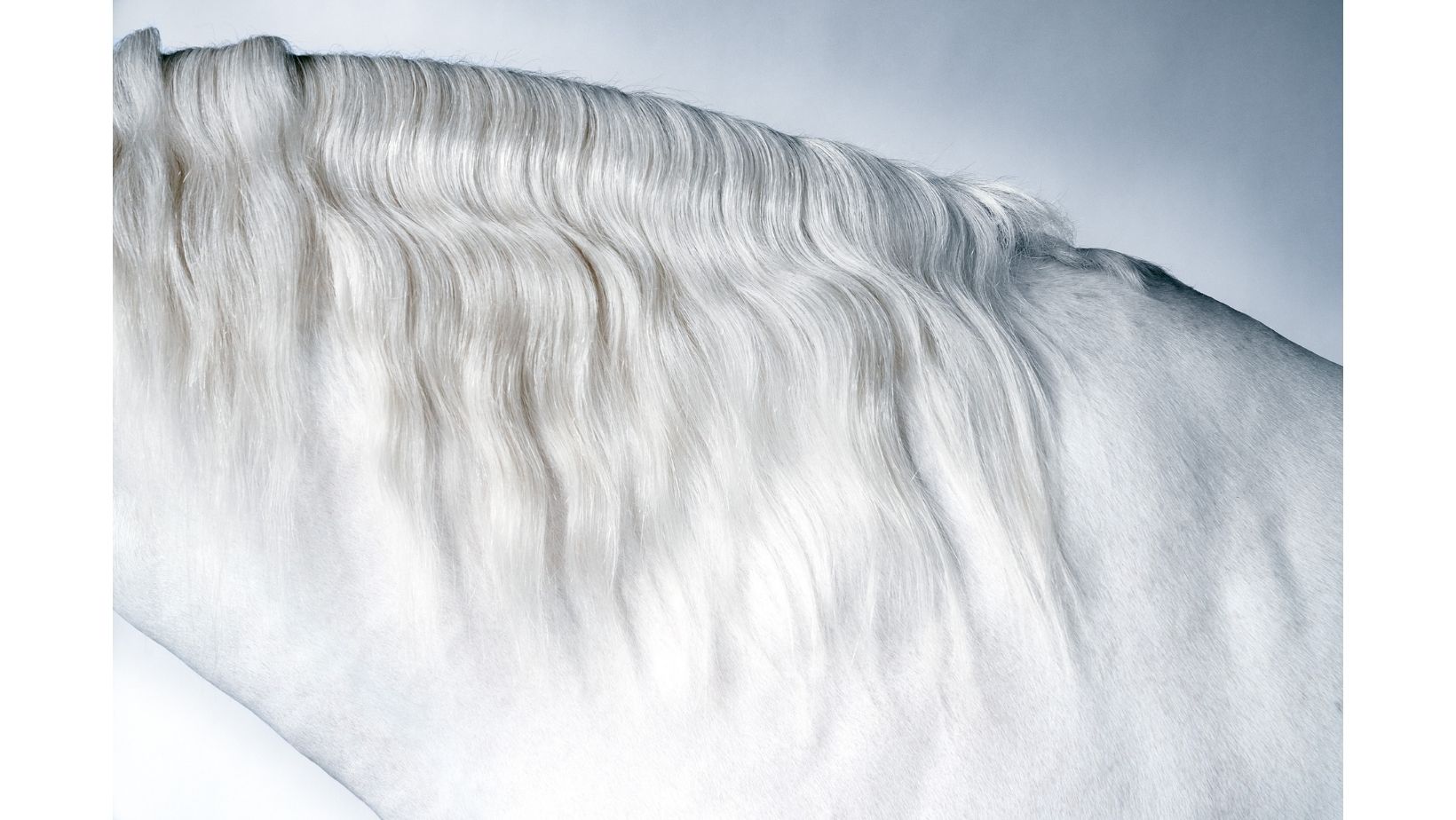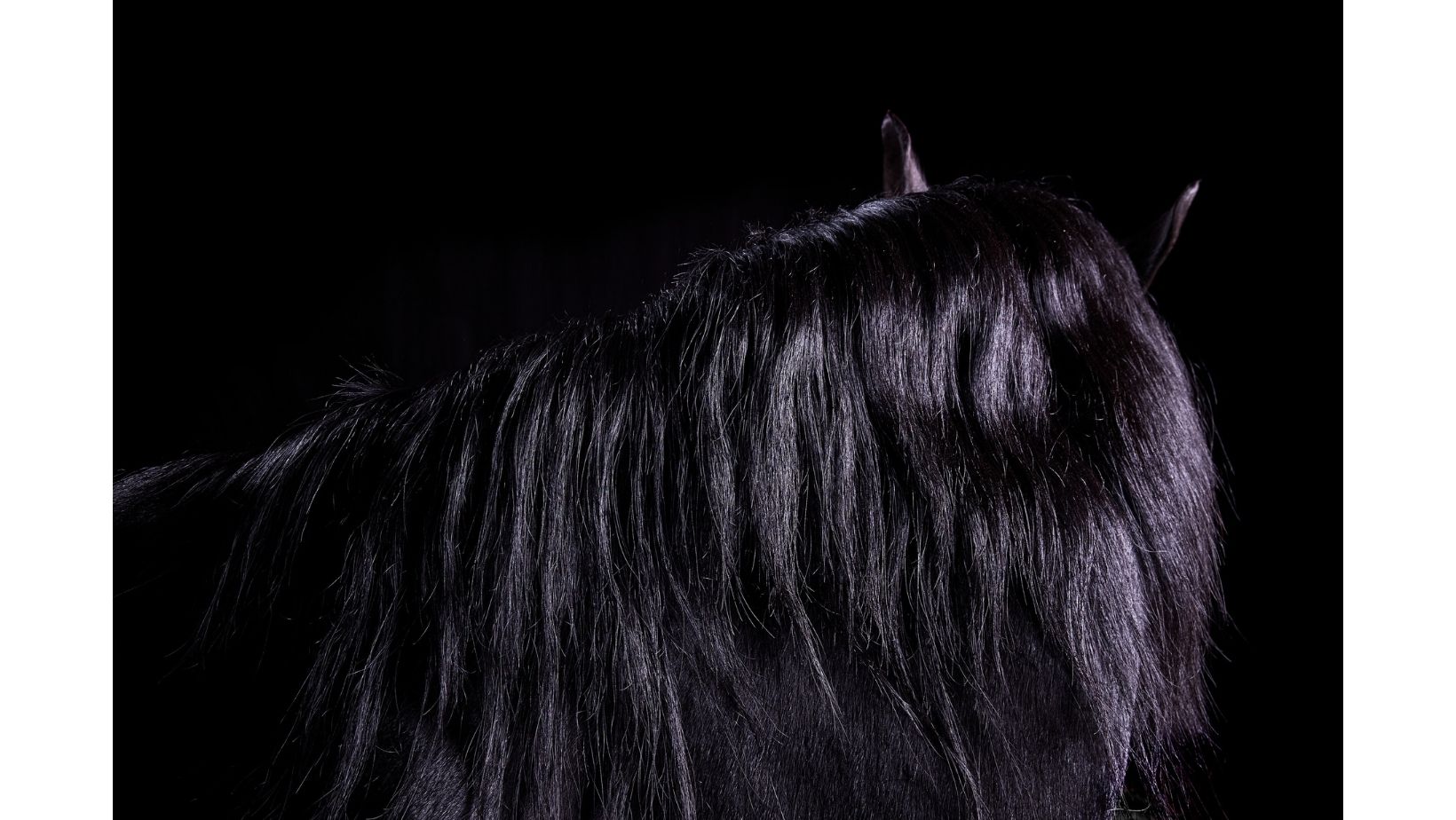 PS: I incorrectly thought at first the white horse was albino but it is actually a Perlino, a breed known for its cream coat with pink skin and its blue eyes. The cream color can vary from a very pale off-white to a pale coffee color [thanks, Wikipedia!].