"Reappropriation" is an apt title for this series. Abandoned spaces are reappropriated and turned into private playgrounds, while ancient customs are reinvented.
The photographs are a collaborative effort between Kiritin Beyer, a French & Danish photographer, and Parris Jaru, a Jamaica-born painter.
I met Kiritin a long time ago. When you both work in photography in New York AND are both French, you're bound to cross paths! We moved in similar circles and worked a few times together. She has a very calm energy about her and you can feel some of it in her work. Her images are powerful but not "loud."
I particularly love this series. Kiritin Beyer had shot an earlier series in an abandoned penal colony in French Guinea (West Africa). The place might have been empty, but she could feel the ghosts of its past.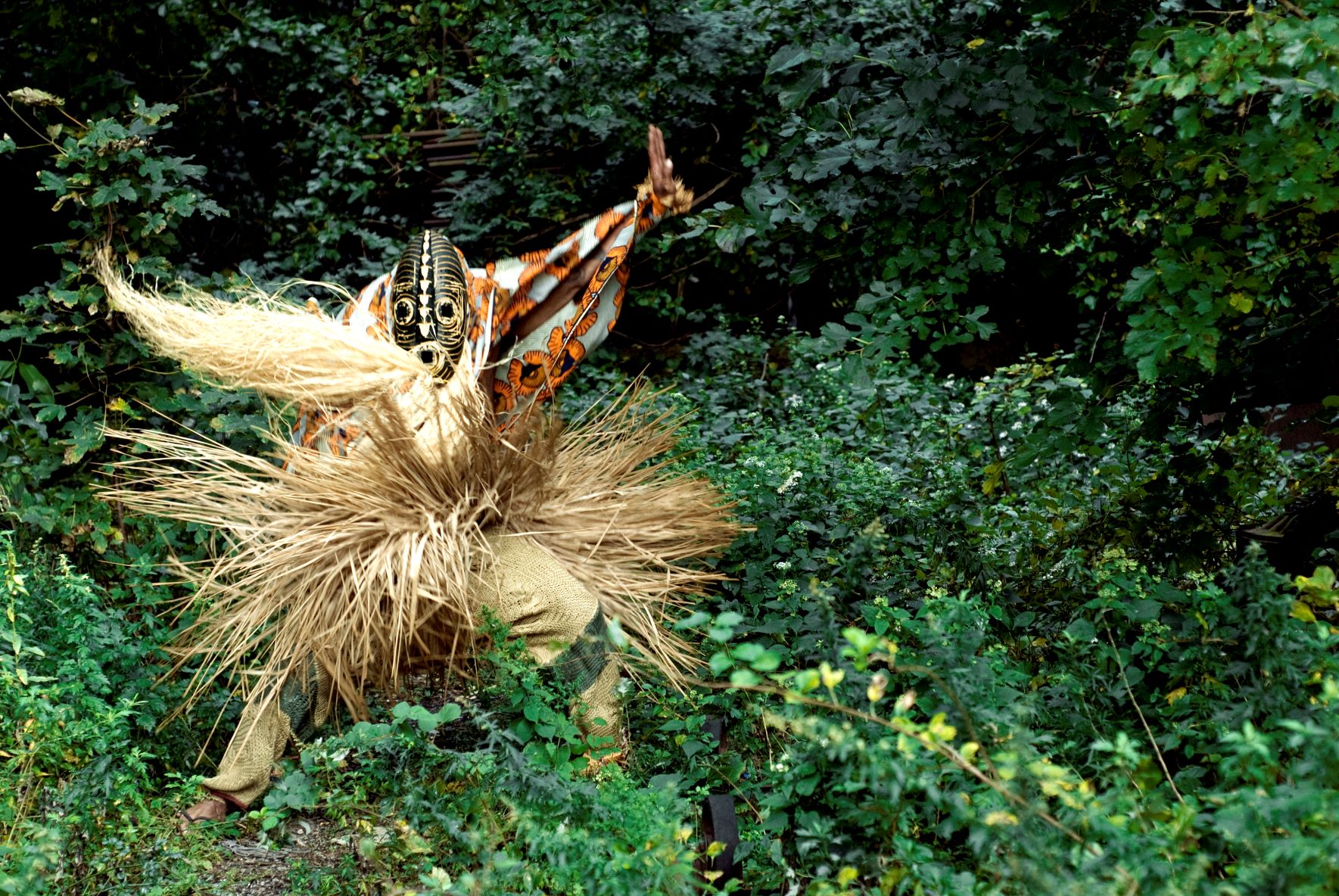 This led her to the idea of "summoning" a character to stand guard in other deserted locations. Working with Parris Jaru and drawing on African, Indigenous and Caribbean rituals, Kiritin Beyer created costumes and searched for masks. They studied traditional dances and looked for forgotten places.
The resulting images are striking and filled with unanswered questions. A mysterious character inhabits a no man's land of empty buildings that have been reclaimed by nature. He changes appearances and his face is always hidden by a mask.
We know nothing of him or where he is; he simply stands before us, caught in the middle of rituals and dances he alone knows the meaning of.
I love art that makes you wonder and takes you on a journey.