Gordon Parks is part legend, part man… and 100% trailblazer! Photographer, filmmaker, writer, musician… he was a true Renaissance man and led an extraordinary life.
Tim, my husband, is a huge fan and introduced me to Gordon Parks' work. I was immediately hooked: Parks is amazing — there's no art form he didn't (successfully) play with and his life reads like an adventure book.
He was also a Black man in mid-century America. While many were crushed, his talent helped him forge a trailblazing path of his own.
Born in Kansas in 1912 under Jim Crow laws, Gordon Parks and his family faced discrimination and violence. He left at 14 after his mother's death, and led an adventurous life, going from one odd job to another, one of them as a piano player in a brothel.
Completely self-taught, Parks landed a job photographing migrant workers for the Farm Security Administration.
In 1949, the documentary-based project led him to Life Magazine, a bastion of white establishment at the time. He was hired and became their first Black staff photographer. Gordon Parks later recalled he didn't think twice about submitting his portfolio to the prestigious magazine – only when he was hired, did he realize he had succeeded in breaking a color barrier.
Life sent him to Paris in the 1950s. Paris was a very tolerant place compared to the States, and a lot of African American artists enjoyed there a freedom they didn't have back home. The same was true for Parks.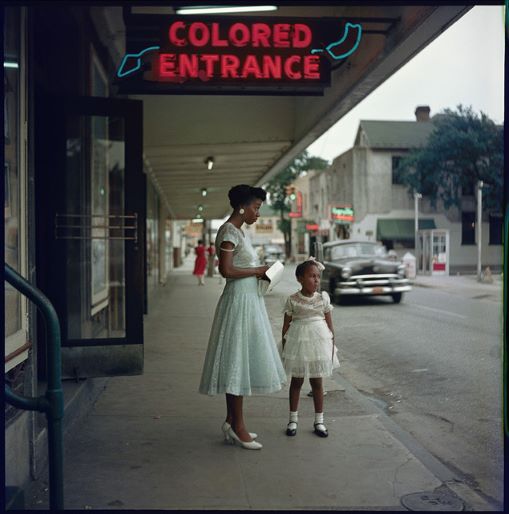 In a departure from his documentary work on poverty, crime and discrimination, he started photographing fashion for Vogue and Ebony, covering Paris' haute couture collections. Gordon Parks brought to his assignments a dose of reality. Eschewing elaborate sets and poses, he favored movements and immediacy.
Life later asked him to document the Nation of Islam; Parks befriended Malcom X who gave him unprecedented access to the organization.
It is a testament to Gordon Parks' versatility, insatiable curiosity, and empathy that he was able to feel equally at ease in so many different worlds! As he explained in "Half Past Autumn," a documentary about his life, "I lived in many different skins."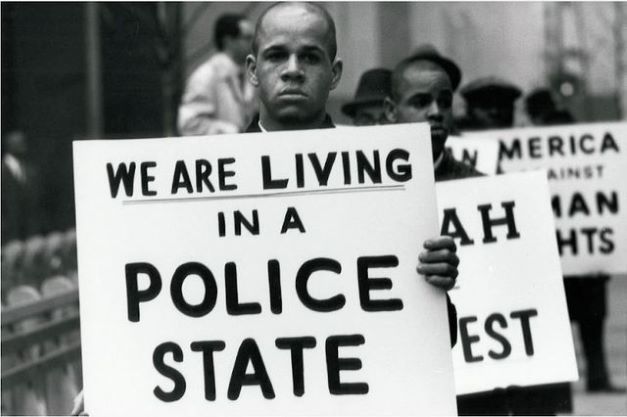 In 1969, Gordon Parks added another "first" to his career when he became the first African American to direct a major Hollywood film, The Learning Tree, a coming-of-age story based in part on his childhood. Never one to rest on his laurels (or do the same thing twice), his next movie, Shaft, was a classic of blaxploitation!
Throughout his life and career, Gordon Parks held an unflinching mirror to America and fought for civil rights and social justice. His work lives on and bears witness to where the country comes from and where it still needs to go.
"I suffered evils, but without allowing them to rob me of the freedom to expand." Gordon Parks
PS: "Half Past Autumn" is available for free on Vimeo – I highly recommend it!
© Gordon Parks
Disclaimer: Aurelie's Gallery does not represent Gordon Parks. My "Photographers I love" series is purely for inspiration and to encourage discussion.