Guy Bourdin defined fashion imagery in the 70s and 80s. His images' bold colors and unbridled sexiness celebrated the hedonism of the area.
Growing up in Paris, Guy Bourdin wanted to be an artist early on, experimenting with drawing and painting. He learned the rudiments of photography during his mandatory military service in the Air Force. When he came back to Paris, he ingrained himself in the artistic scene and had his drawings and paintings shown in a gallery.
He eventually switched to photography and started to shoot for Paris Vogue in 1955. In the 70s, he reached prominence with images that embodied the exuberance of the time: the makeup is loud, the hair permed, the clothes sexy. The colors are saturated and the mood is unapologetically hedonistic. The photographs are vibrant and fun, highly stylized and at times surreal, owing to his early interest in surrealism and dadaism.
These were the days when magazines had budgets and gave carte blanche to their photographers. This freedom allowed Guy Bourdin to indulge in ever so abstract mise en scene. Clothes or shoes were not the main focus of his images – concepts and ideas were.
This held true even for his advertising work, for which he constructed elaborate setups.
His most celebrated collaboration was with Charles Jourdan, a shoe company. He shot their campaigns for almost 15 years – that kind of long-term partnership is a rarity in the ad world, even back then!
Guy Bourdin's mise en scenes are elaborate while poking fun at themselves. The campaigns are conceptually brilliant and often play openly with sexuality or dark humor (or both!). One image, in particular, is graved in my mind: you see a car and the chalk silhouette of a woman, the only thing left of hers is a lone shoe. I was in a car accident as a kid so the image makes me uneasy, but I cannot deny how smart it is.
Guy Bourdin's "in your face" style and irreverent humor left their mark in fashion photography. He influenced many but remains in a league of his own. While his images reflect a specific time and place, their boldness and graphic quality still speak to us today.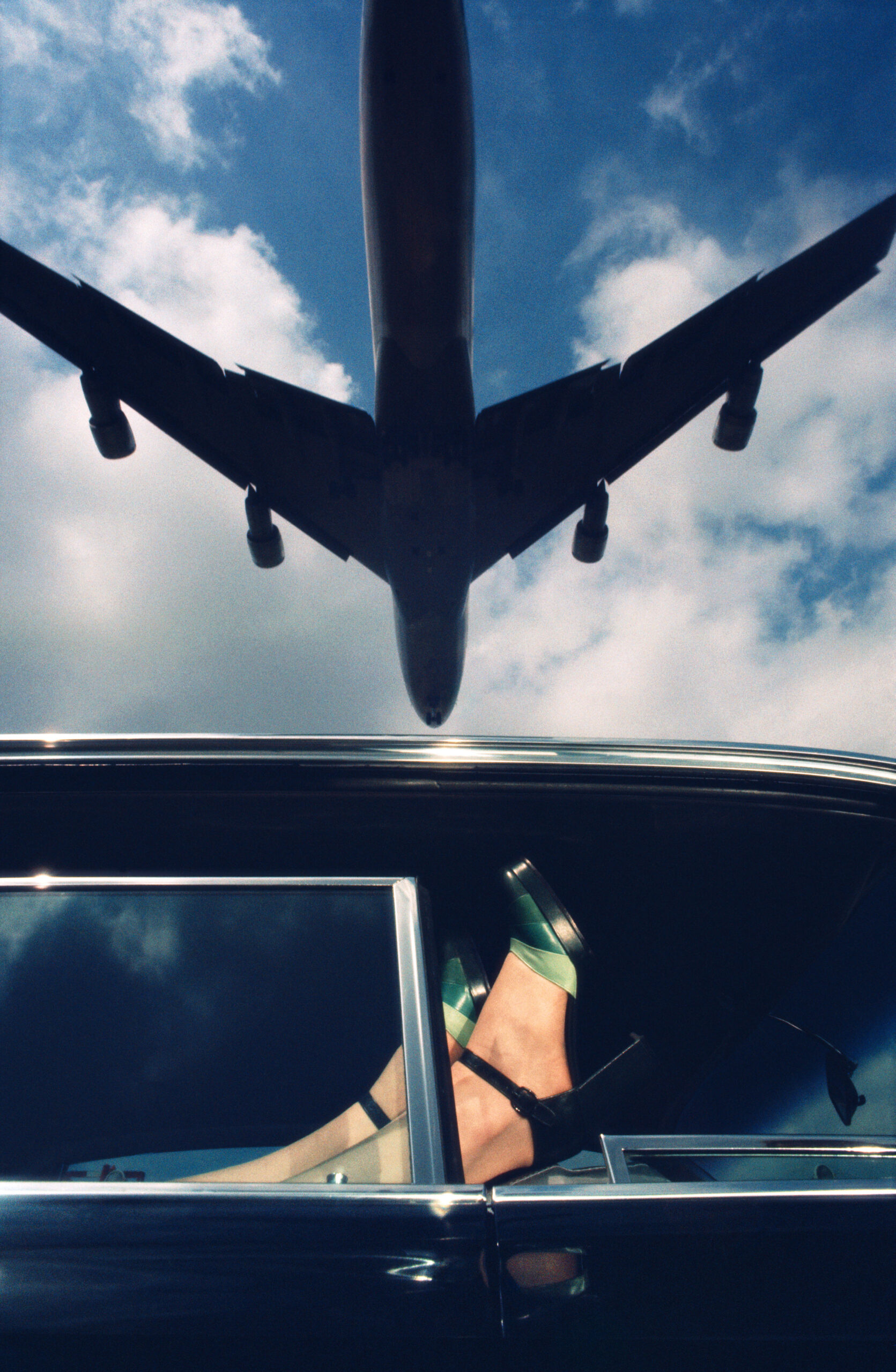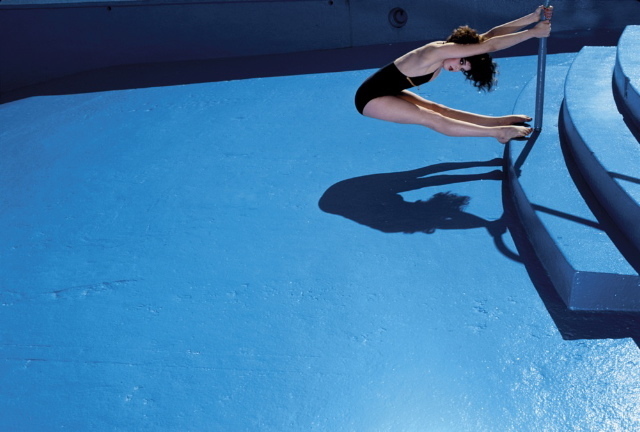 © Guy Bourdin
Disclaimer: Aurelie's Gallery does not represent Guy Bourdin. My "Photographers I love" series is purely for inspiration and to encourage discussion.