It's impossible to choose my favorite Michael Kenna's images, I love so many of them!
In November 2022, the British-born photographer gave the entirety of his archive to the French government. 3,683 original prints; 175,000 contact sheets; 1,280 Polaroids… The donation is substantial and reasserts photography's importance in the French cultural landscape.
I have to thank my husband, Tim Dalton, for introducing me to Kenna's work. I was at the time working as the Co-Editor in Chief of Resource Magazine, a photo magazine I started with a friend, and looking for content. Tim told me about Michael Kenna, I looked him up and fell in love with his ethereal landscapes. He was incredibly gracious when responding to our interview questions and sent us a ton of great images to choose from! An editor's dream.
Michael Kenna often uses leading lines in his compositions. Your eyes are directed toward something, being it a tree or the distant horizon. Landscape photographers most often shoot at dawn or dusk as the sunlight is too harsh during the day. Kenna also uses long exposure times (up to 10 hours!), which create ethereal element to his images. A river becomes an evanescent foam, while fog looks even more mysterious.
"We see in color all the time. Black and white is therefore immediately an interpretation of the world, rather than a copy." Michael Kenna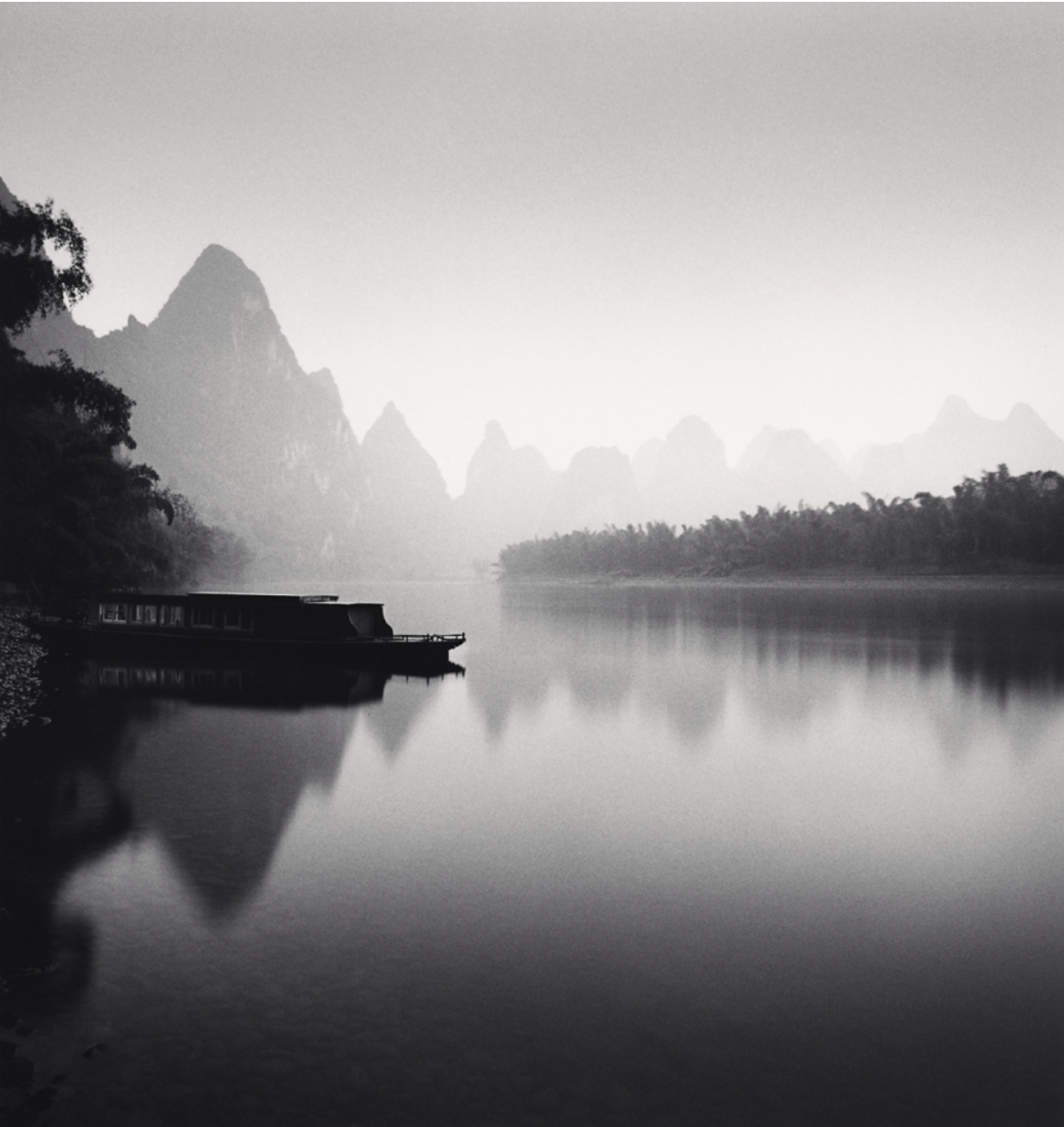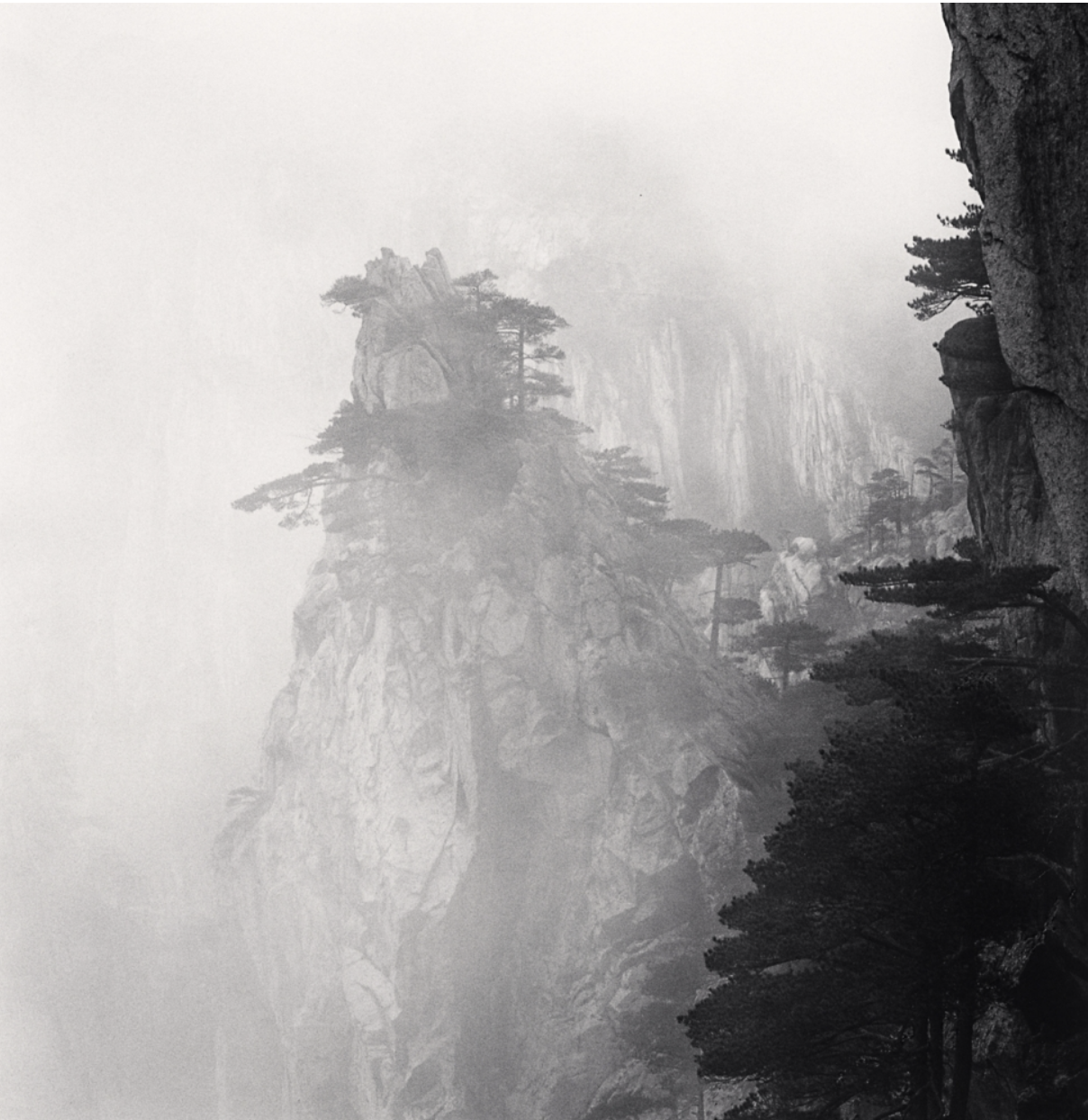 I love how his images go to the essence of his subject – a lone tree in a snowy landscape, a mountain emerging from the fog… There's no distraction, no people and often no buildings to bring us into the here and now.
I would die to see a real print of his – I'm sure they must be amazing, B&W photography really comes to life on physical prints. I was not surprised to learn that he worked as a printer for Ruth Bernhard, an older photographer who used black & white film for her work. Although their images and subjects are different, their images share the same printing quality.
I'm always interested in an artist's background. It sometimes explains how they became who they are, but often, it doesn't. What made a working-class kid from a large Irish Catholic family who studied to be a priest turn to art? How did he free himself from his family and society's expectations, leave everything behind and forge his own path? It requires incredible courage and faith to believe in yourself. Too often the world beats you down; I always admire artists and other visionary talents for fighting back.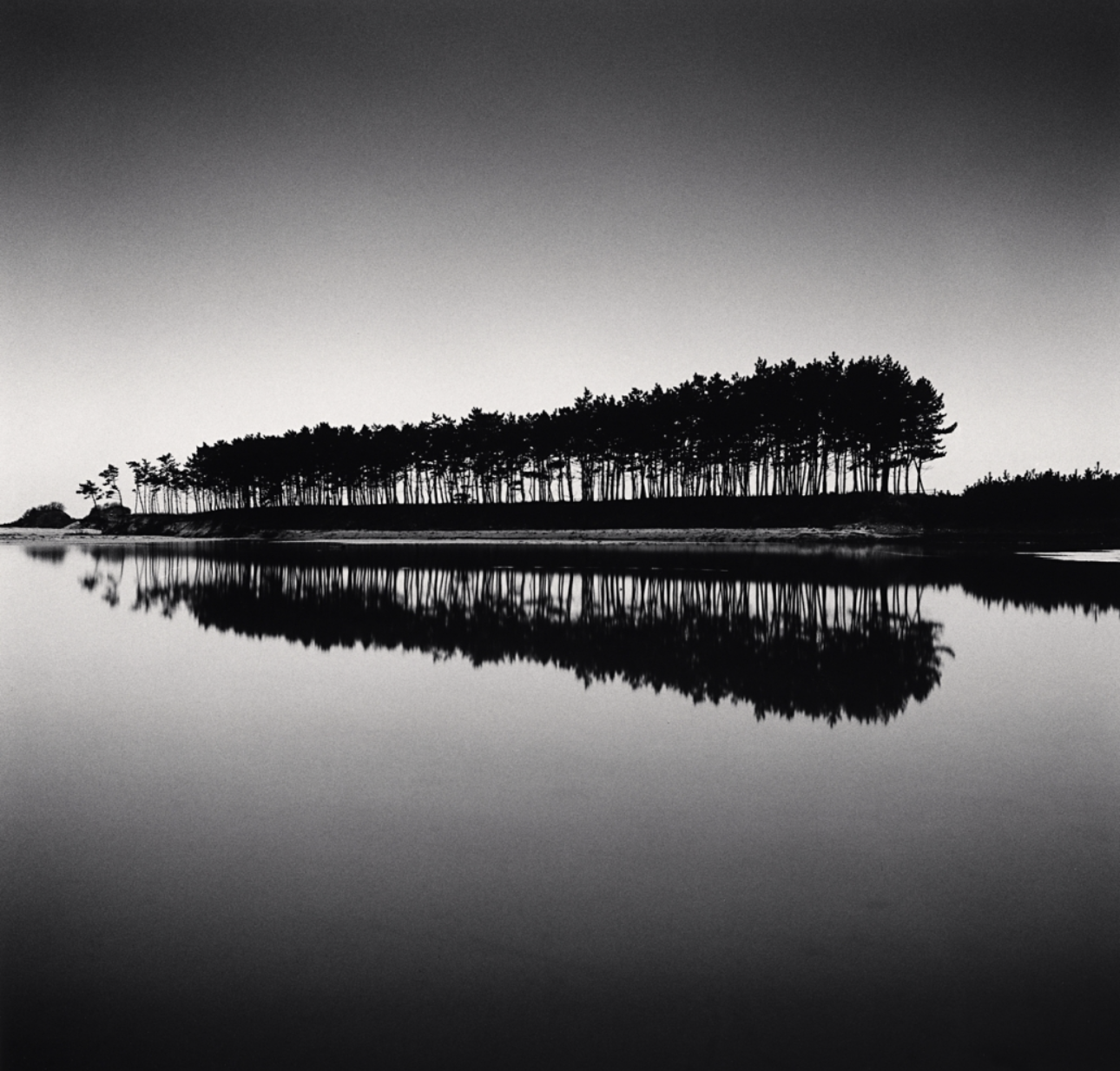 © Michael Kenna
Disclaimer: Aurelie's Gallery does not represent Michael Kenna. My "Photographers I love" series is purely for inspiration and to encourage discussion.