Nick Knight may well be the most creative fashion image-maker there is. There's something very British about his work – it mixes both punk and old-world elegance. He's the Alexander McQueen of photography (or maybe Alexander McQueen was the Nick Knight of fashion?).
His style and mediums vary through the years, but his creativity remains constant. He keeps on reinventing himself and his work. I'm really in awe of his boundless imagination and his technical mastery.
Nick Knight was born in 1958 in London (UK). He studied photography in college and published his first book, "Skinhead," when he was still a student. It got him noticed by none other than i-D, the famed British magazine, which hired him to shoot portraits. His i-D images really put him on the map and he was soon shooting for major fashion companies.
Besides working for Yohji Yamamoto, John Galliano or Alexander McQueen, Nick Knight also directed music videos for Bjork, Massive Attack, Lady Gaga or Kanye West. In 201, he was even commissioned to shoot Queen Elizabeth and Prince Charles' official portraits for the Queen's 90th birthday. Quite a long way from the skinheads and punks of his youth!
His endless creativity and curiosity make him a ground-breaking force. His images are striking and arresting, no matter the subject, from supermodels to flowers. His work is rooted in classical arts while being resolutely avant-garde. Nick Knight knows his classics, and he's not afraid to reinvent them.
He's also not afraid of exploring controversial subjects like ageism, fatism or body mutilations-slash-enhancements. His work challenges conventional ideals of beauty and shows us the endless ways one can choose to be. He pushes the envelope of what we expect from a fashion image, filling them with hybrid creatures, half-cyborg half-human. For Nick Knight, the future is already here.
This is especially true in his recent NFT series, "Ikon-1," with gender-bending model Jazelle Zanaughtti. Nick Knight found her on Instagram through her performance art and endless self-reinvention. They worked together during covid to create images where Jazzelle appears in surreal digital fashion designs and bespoke IRL hairstyles and nail designs. The different elements were either scanned or created in CGI, and then superimposed onto Jazzelle's avatar.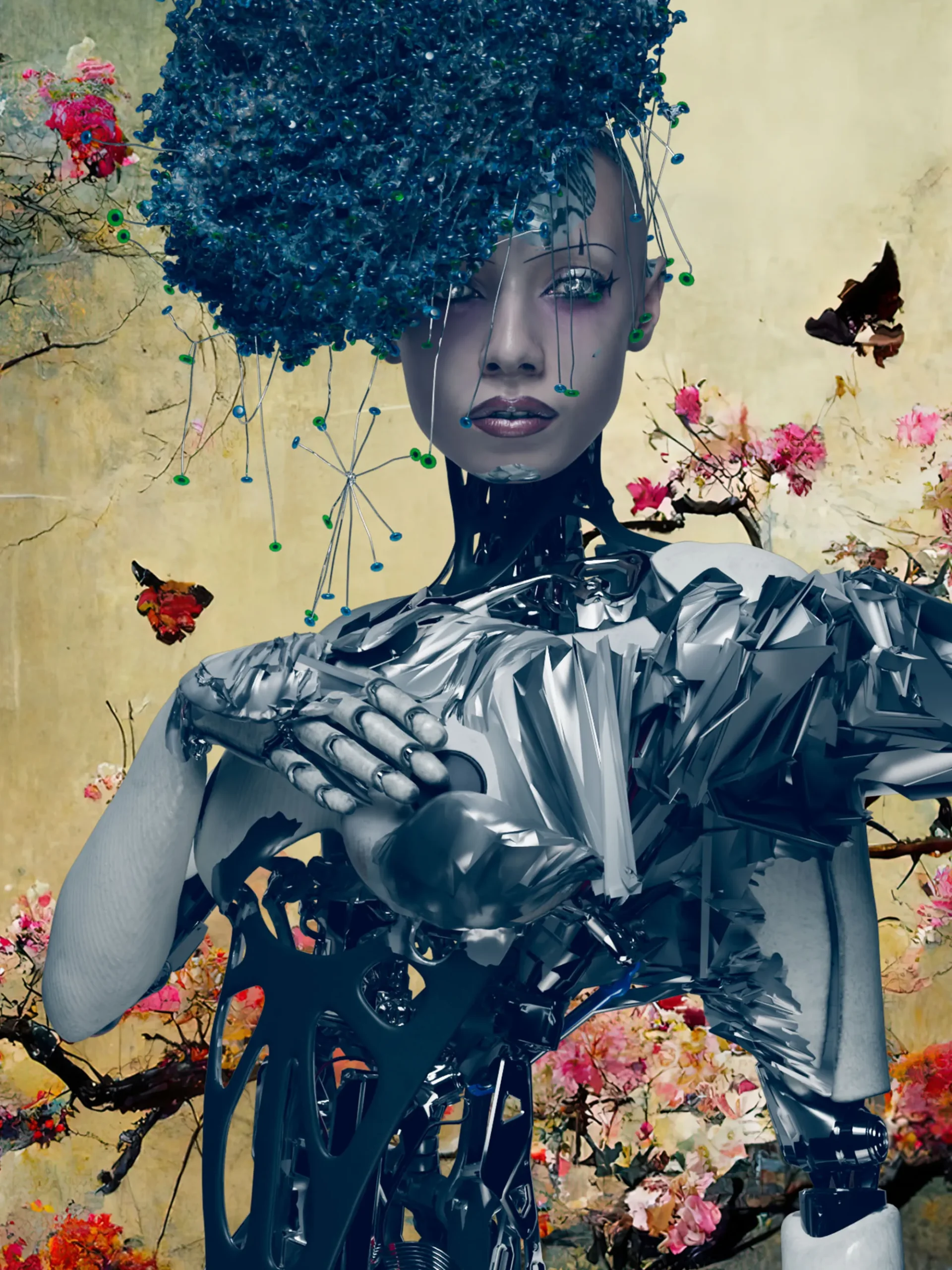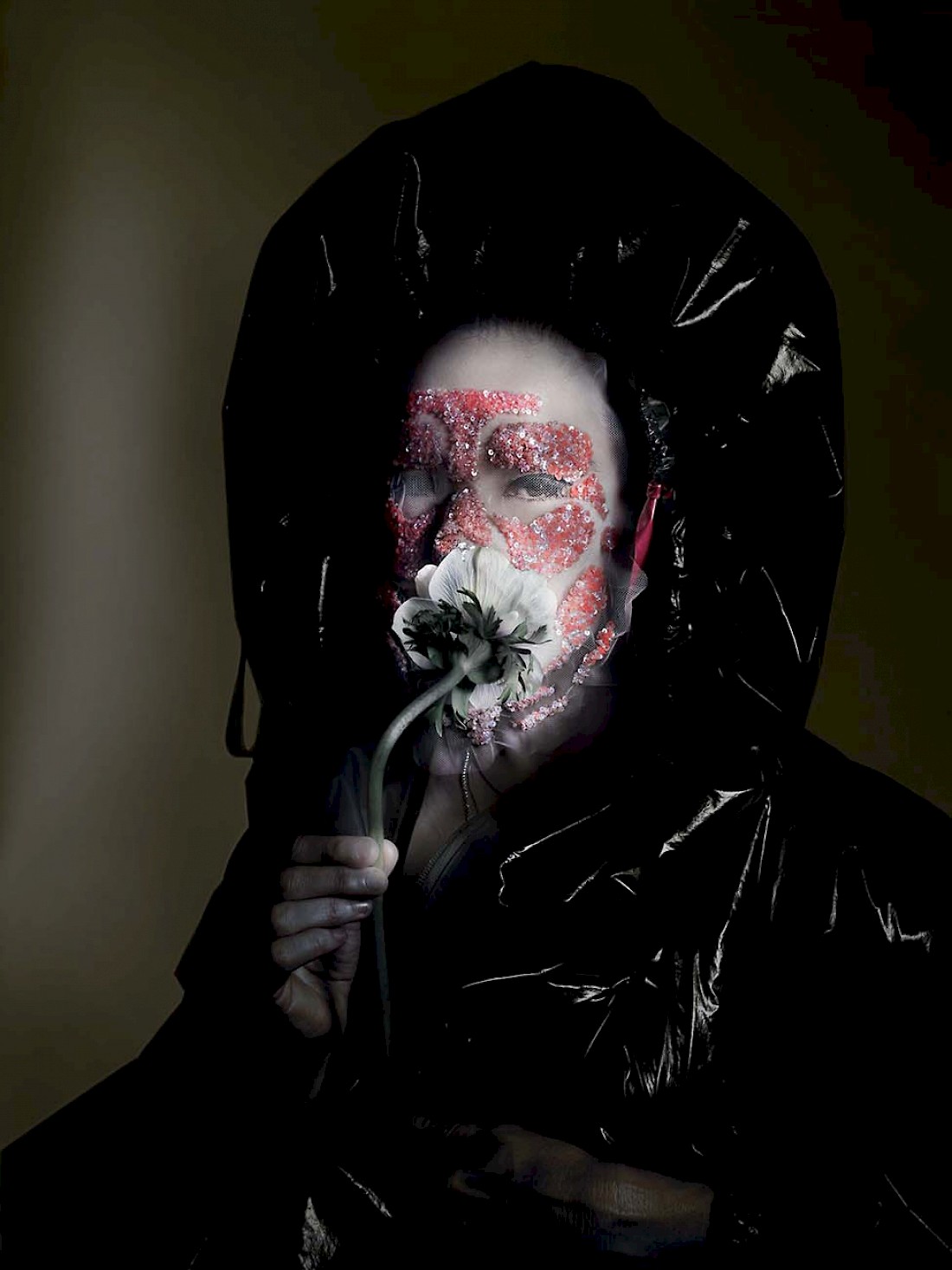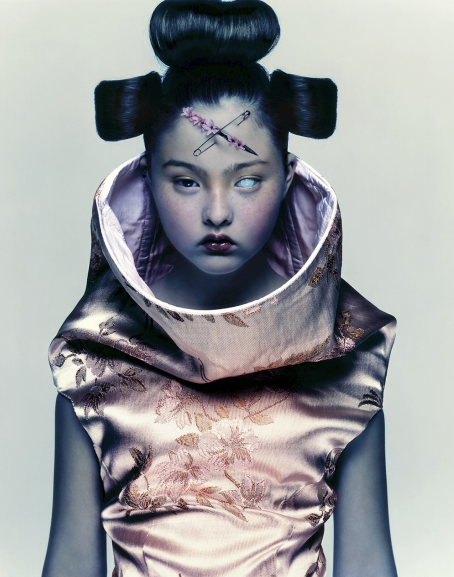 Nick Knight's embrace of AI and new technology is no surprise as he has always been at the forefront of what comes next. He was an early adopter of 3-D scanning, live-streaming and AR (augmented reality), using these new tools when no one else did. He recently recalled, "When I first started 3-D scanning in 1998, it launched a whole new vision of what image-making was about." The same is true for today's AI and metaverse.
In 2000, Nick Knight launched SHOWStudio, a film studio and creative lab. The company pioneered online fashion films and created unforgettable AR videos and live-streamed fashion shows. The studio is a well of new ideas and new talents, always pushing boundaries and continually reinventing what a fashion image can be.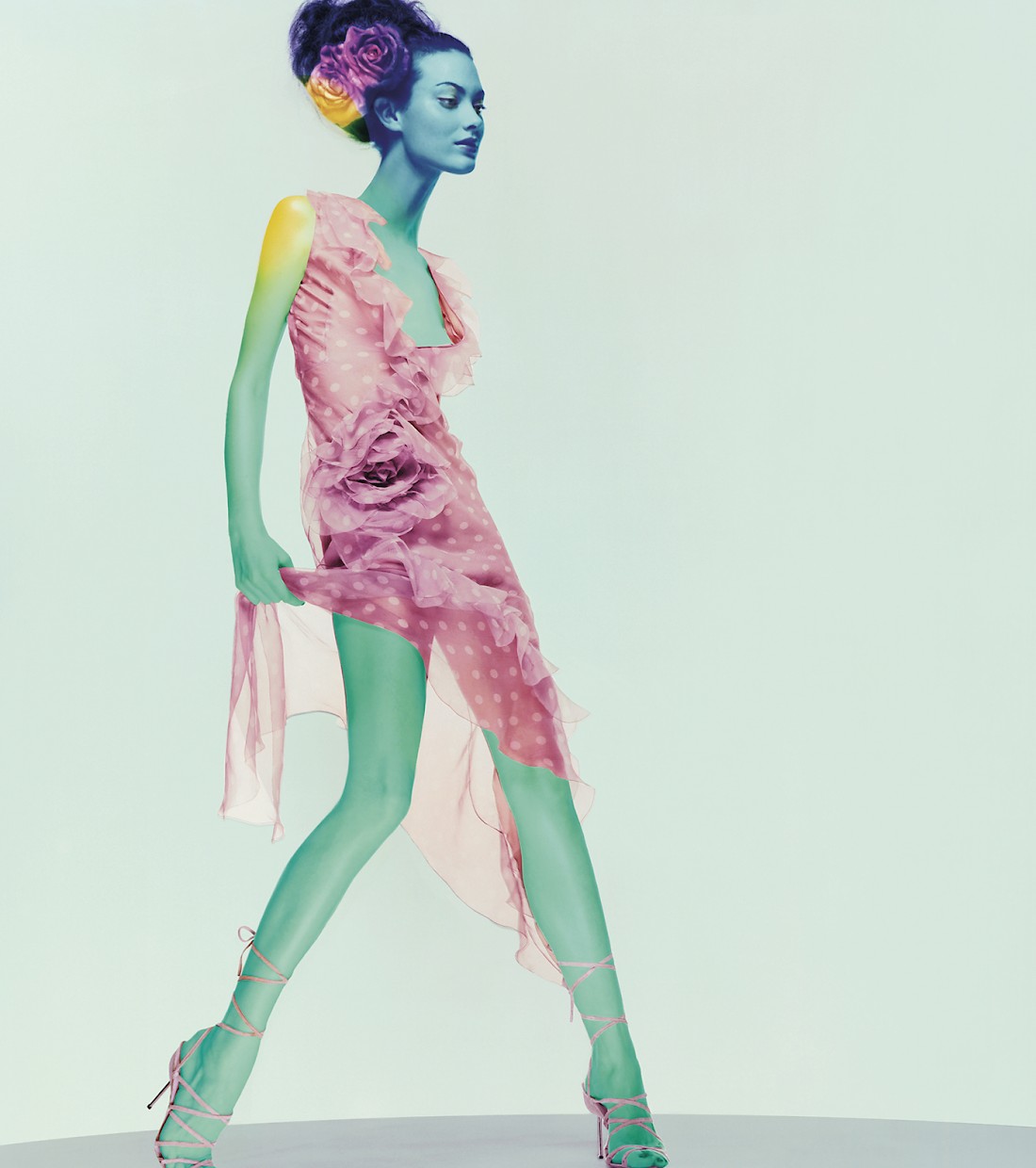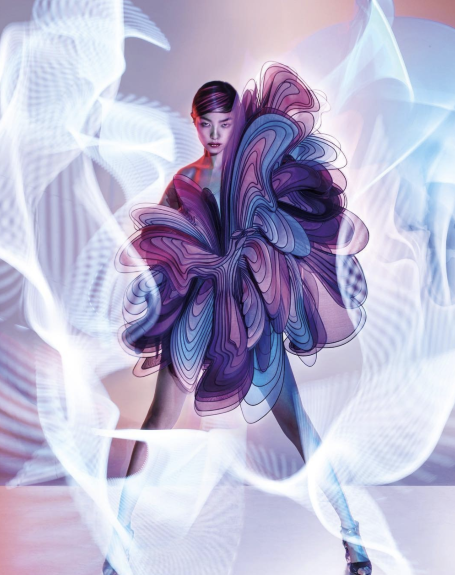 In 2010, for his services to the arts, he received an OBE (Officer of the Most Excellent Order of the British Empire), one of Britain's highest recognitions. His work is in museums, including Tate Modern, Victoria & Albert Museum, and MoMA, while major art galleries represent him. In 2016, his photograph for the fashion designer Jill Sander broke all records at auction at Philips Hong Kong, selling for HKD 2,360,000 (US$ 301,665 in today's exchange rate).
With all these developments, can we even talk about Nik Knight as a photographer? He certainly doesn't see himself that way, recently saying, "For the last 20 years, I've been saying I'm not a photographer. What I do now isn't really photography anymore, because it's just way outside of that." To drive the point further he added sculptures to his creative repertoire, using alabaster, titanium, wax or even ice cream.
His interest in fashion stemmed from his interest in self-expression. The new technologies and mediums are only bringing us new ways to exist. While some fear this brave new world, Nick Knight is forging his own unique way ahead.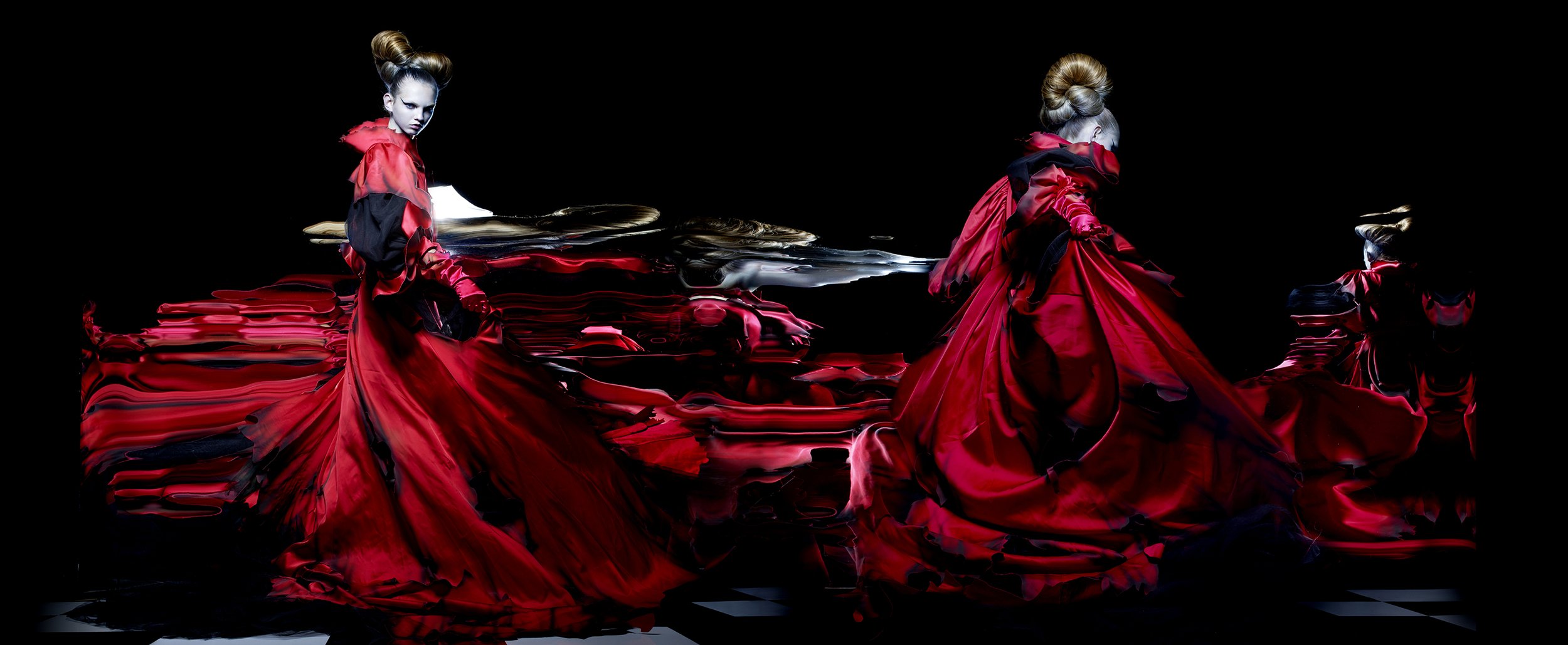 © Nick Knight
Disclaimer: Aurelie's Gallery does not represent Nick Knight. My "Photographers I love" series is purely for inspiration and to encourage discussion.