Tyler Mitchell became the first African American to shoot the cover of Vogue US in 2018. He was also the youngest photographer to ever do so (he was 23 at the time!). The attention is deserved as he possesses both talent and vision.
Tyler Mitchell cites Larry Clark as an early influence, and I can see the connection. His subjects are the descendants of the 1990s cool kids Clark documented, just with a more elaborate fashion sense and more diverse backgrounds!
Growing up in Georgia, Mitchell purchased a Canon camera as a teen to shoot skateboarding videos of his friends. Inspired by Spike Jonze, he learned video editing on his own, through YouTube tutorials.
His subjects, be they models or everyday people, are effortlessly cool, like only cool 19-year-olds know how to be. They play with gender roles at times (a guy wearing a metal chain bra, a girl posing tough..), but there's no activism beyond the images.
The freedom of being whoever they want to be is a fait accompli — that itself is activism! That lack of care of how people judge them shows their utter freedom from society's expectations.
This freedom goes beyond gender roles; Tyler Mitchell brings the same casualness to his portrayal of Black America. His models are unrestricted by racial stereotypes. They are who they are, free of compromises and fear. Tyler Mitchell shows us images we rarely see, moments when being young and alive is all that matters.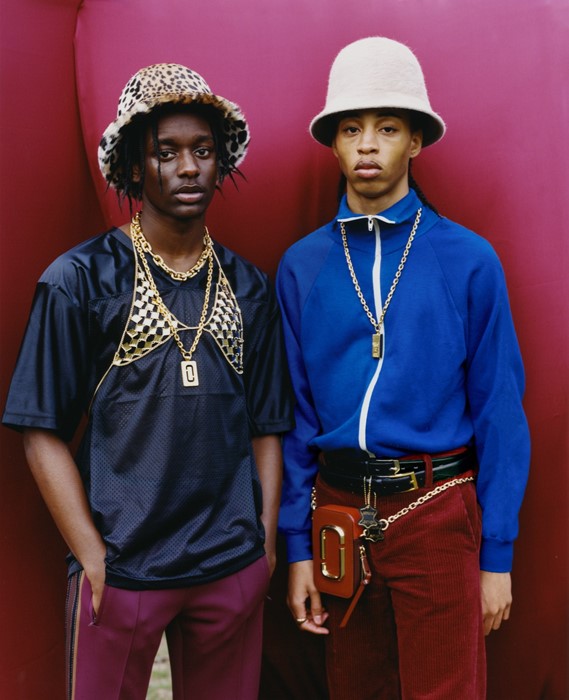 Before attending Tisch Art School in New York, Tyler Mitchell self-published a book of his photographs of skaters and youth culture in Havana, Cuba. He graduated in 2017; after shooting a few series and portraits for Vogue Teen, he was picked in 2018 to photograph Beyonce for Vogue US' prestigious September cover.
The fact that it took 128 years for the magazine to hire a Black photographer for its cover is both heartbreaking and infuriating. The Smithsonian National Portrait Gallery later acquired a portrait from this series – an acknowledgment of its historical significance.
Tyler Mitchell was later the center of a controversy about Kamala Harris' Vogue cover in 2021. Many people judged it too casual, if not downright disrespectful toward the Vice-President. I have no interest in what I felt was a gratuitous controversy (my two cents: people who only knew Vogue took offense, people who knew Mitchell's work did not) — what interests me is how free Tyler Mitchell's images are.
I love how he captures the youth of today and celebrates the Black experience. I cannot wait to see what he does next!
"I aim to visualize what a Black utopia looks like or could look like. People say utopia is never achievable, but I love the possibility that photography brings. It allows me to dream and make that dream become very real." Tyler Mitchell
© Tyler Mitchell
Disclaimer: Aurelie's Gallery does not represent Tyler Mitchell. My "Photographers I love" series is purely for inspiration and to encourage discussion.